In my new blog posts, I am going to cover some of the main reasons why professional high quality images will hugely benefit your business. If you've been considering getting some new images or never thought you needed some professional looking photographs then please read on.
[starbox]
Photography Is An Investment
You need to think of your image portfolio as an asset that will help generate your bookings and provide the inspiration for new promotional campaigns. You should value your images and be proud to spread and share them across the internet. It always surprises me that people in the hospitality business are willing to settle for such poor photography on their website and in their promotional material. People spend hundreds and often thousands getting the property to look nice for guests and often scrimp on the photography by doing it themselves or hiring the cheapest photographer they can find. The simple fact is that if you hire a reputable photographer and through the results, it manages to generate one more weeks booking per year, then they will have paid for themselves. First impressions count and having good quality professional images will always sell a holiday home more than any other form of media or writing. Treat your images like an investment as they will always create a great impression and help secure more bookings.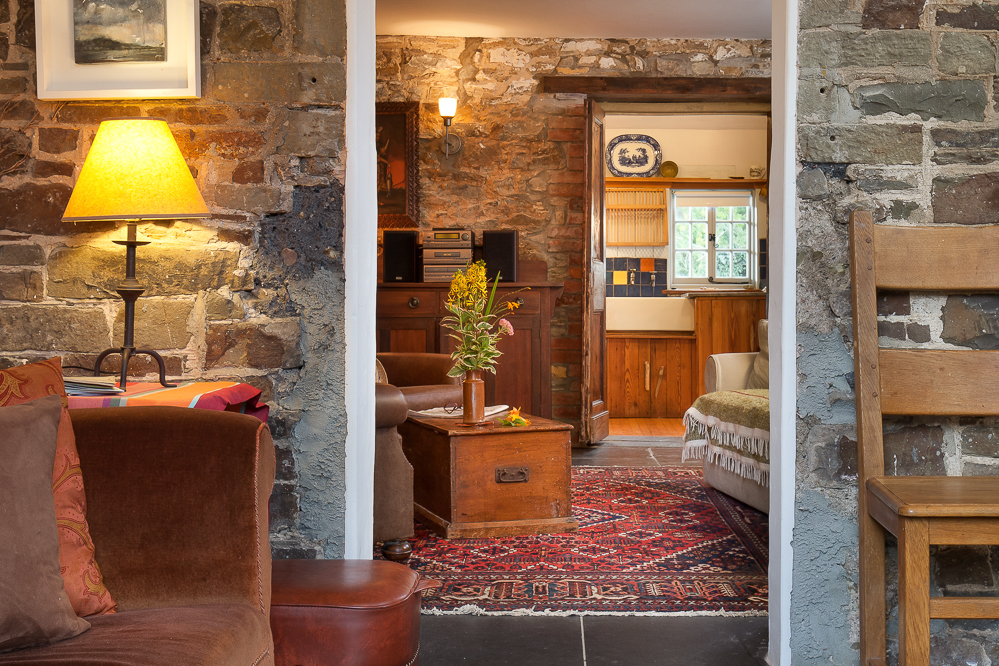 Experience & Knowledge
If you've ever tried taking photographs indoors then you know about some of the problems associated with interior photography. Dull or grainy looking images as your camera struggles with the low light or gets the exposure wrong. The human eye is a lot more sensitive and processes the light differently to a camera sensor and trying to achieve what the human eye sees and translating this into image, is one of the hardest and most challenging aspects of photography.
Here's a before and after which exemplifies this problem.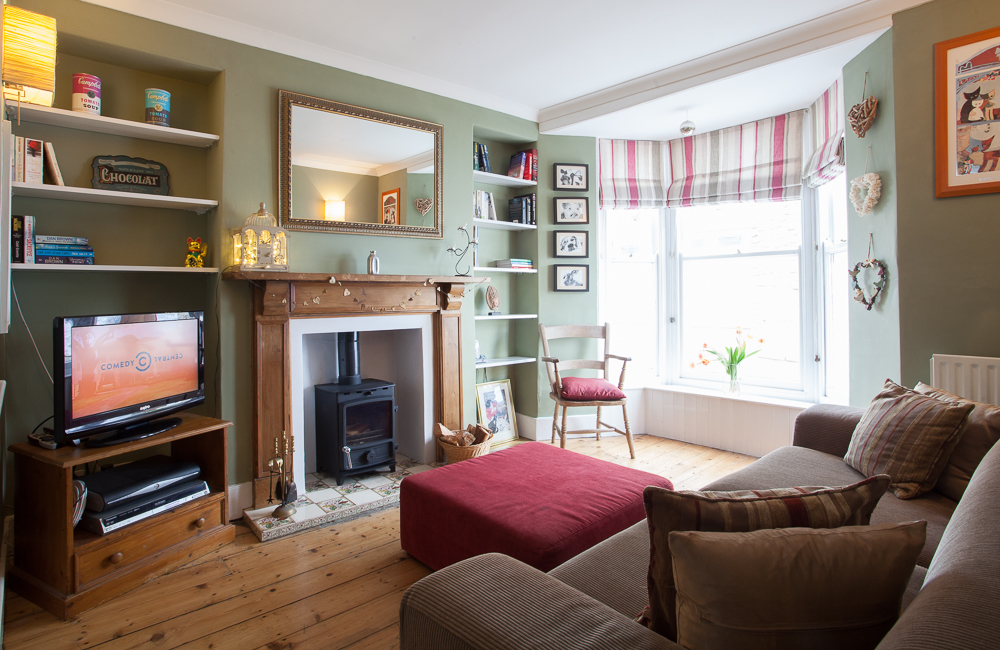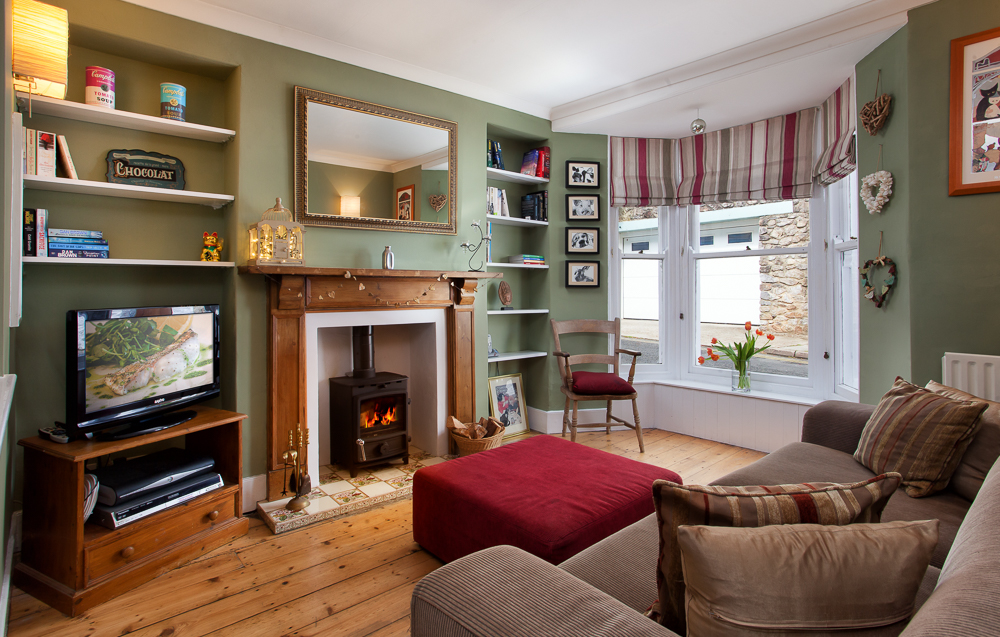 When hiring a photographer, you're not just getting high-end camera equipment; a good interior photographer will bring their knowledge and experience to a situation and help you achieve the best possible images for your business. The additional lighting equipment they will bring will also create dynamic images that jump right of the screen. Here's an example of how I use advanced lighting techniques to create rich and colorful  interior imagery.
Don't Get Lost In The Crowd
The internet has totally revolutionised the holiday and self catering industry with a plethora of online platforms for you to now promote your business on. Sites like Airbnb have created some amazing opportunities as part of the 'sharing community' to develop an online business based on your assets. While sites like Airbnb have transformed the way the market is now operating; the need for quality professional images remains the same. The marketplace is now busier than ever with many home owners providing cheaper alternatives than your traditional holiday lets. As business owners, you should be asking yourself how do I elevate myself above the competition? Positive reviews and feedback play a huge part in attracting potential customers but an amazing image will always have the wow factor and create a bigger draw for potential guests. You really need to acquire quality photography to stand out above the crowd in an ever busier market place.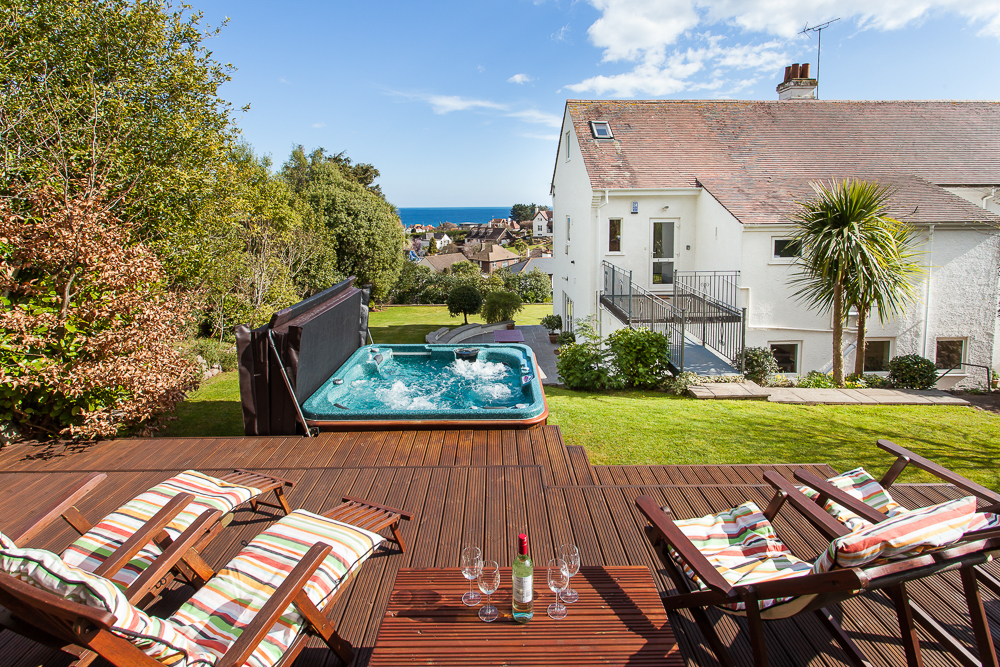 Perception
Ask yourself, are your images dull, grainy, badly composed, over exposed, under exposed, loss of detail in the highlights/shadows, wrong colour balance, too heavily saturated etc….? All the common traits of poor interior photography which will be discussed at depth in my series of photo blogs. What is this saying about your business? It doesn't matter if you own a luxury holiday home, a small boutique hotel or a B & B; presenting a professional image is vitally important. Having amazing photos creates a level of professionalism that implies you care about business and that you strive to adhere to high standards of operation. The fact is that your images on your websites, social media and other promotional material, are your first contact with many potential guests. The old adage of 'a picture speaks a thousand words' has never been more true since the advent of the internet. Having a well presented website with high quality professional images really presents the perception of running a successful and established business.
I hope my blog has hammered home the importance of investing in good photography and the benefits this would bring to your holiday home rentals.
[starbox]
Comments