Holiday lets are a popular, and often lucrative, source of income. In order to ensure you get the best deal out of your property, it is advisable for every holiday home owner to explore the ins and outs of renting. Once you've done this, you can tailor your business approach to your advantage!
Can an expensive luxury become a rewarding asset?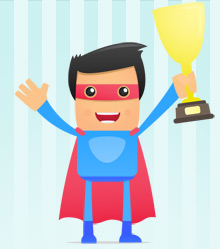 There is no denying that holiday homes are a costly addition to any long-term plan, so it makes sense to try and make your money back. In general, almost 50% of landlords rent their properties in order to try and even out this overhead. It is more than common for proprietors to cover a degree, if not all, of their mortgage costs, by means of letting.
As much as renting a property may seem a daunting prospect, the ultimate goal is very common-sensical. If you purchase a property, but only care to inhabit it for a fraction of the year, it is not only plausible, but profitable, to ask someone to pay for the stopgap period in between.
This attitude is also applicable for owners who do not wish to pursue letting long-term. There is no reason not to explore renting if you are merely waiting for an opportunity to sell; an improvement in the market, for instance. Holiday letting as a concept is flexible rather than linear; it is something that you should be able to fit around personal circumstance. If you intend to sell eventually, then there is certainly no harm in familiarising yourself with the market by renting, to a very available and lucrative target market.
A whole new income?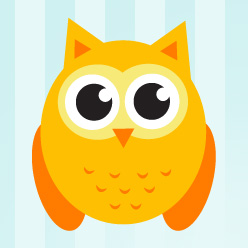 Despite the undeniable benefits of letting an otherwise empty property, it is not always a one way ticket to early retirement. Realistically, those who let properties will often have other sources of income, with holiday lets being an 'extra' money-maker. It is, of course, not impossible to make a career out of letting property, but this is something that must be approached with as serious a business ethic as any other form of self-employment. You are looking in the right place however, as research is key.
Although only a very small proportion of home owners are in a position to have holiday lets as their main source of income, a greater fraction are still able to make a profit from renting. That is to say, all bills are paid, overheads accounted for, and still some money left in the piggy bank.
Holiday lets are conducive to relatively low-effort profitmaking, due to their seasonal pricing. For the same property, an owner can procure double the winter income during the summer months. From this perspective, letting is hardly labour intensive, as location is a fixed variable. If you are in the Mediterranean for example, the periods of time for letting may be short, but demand will always be rife, ensuring you will rarely struggle to find customers, and can charge accordingly.
Property Manager, or go it alone?
Many who venture into the world of renting will struggle to make the choice between using a Property Manager and working autonomously. As with anything, both options have their pros and cons, but there are ways to manipulate the system so that it suits you.
For instance, many landlords are likely to live up to thousands of miles away from the property which they wish to let. If this is the case, it may make more financial sense to account for a Property Manager's costs, and allow them show prospective inhabitants round the property, than to attempt to arrange these viewings yourself. It should be noted that a Property Manager can be hired to do as much or as little as you wish. Even if you have someone help with the practicalities of the initial renting stage, it doesn't mean that you can't do the marketing yourself, and liaise with potential tenants up to and beyond the viewing stage.
However, if you are new to renting, or simply would prefer the aid of a professional, then Property Managers come with many perks. Any PM worth their salt will be able to market your property effectively, save you from copious amounts of admin, build relationships with guests and deal with anything from arrivals and departures to domestic maintenance. Essentially, their goal is to take the heat off of you a bit. The chances are if you are in a full-time job, this might be preferable to self-management, if not necessary.
That said, self-management doesn't need to be difficult. If researched well, an independent approach can leave you with greater satisfaction as well as more money in your pocket. The financial aspects of holiday letting should not eclipse the personal; you are ultimately letting someone into your home and this inevitably comes with some emotional consideration. By managing the property yourself, you can ultimately be more selective about your guests. On top of this, a good landlord and tenant relationship is likely to generate return bookings, and all the while you don't need to budget for the PM's commission fee, which can range from anything between 15-50%. You need not take a crash course in cleaning either, as it is common practice to charge your tenants a fee for a cleaning service.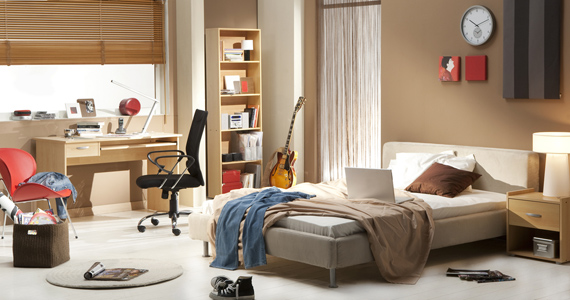 The Unknown
The emotional ties that you have to your property, will inevitably cause you to worry about letting strangers into your holiday home. Needless to say, this is perfectly natural. Luckily, it is also a relatively unfounded fear. When you consider that holiday rental is not a budget style of holiday, and that your tenants have chosen an intimate homely atmosphere over a more generic hotel, it is easy to see that the chances of them treating the place without respect are extremely limited. If they have chosen your property, then these people are likely to have similar tastes and attitudes to yourself, and building trust should not be difficult.
If you are dealing with customers directly, then don't be afraid to ensure you are happy with your tenants before you let your property. Asking questions is not a crime, and if you are not happy, then follow your instincts. A little custom lost is worth the peace of mind. You may be happy to let party animals stay in your home, but if you aren't, you shouldn't turn a blind eye and hope for the best.
Don't forget that your tenants have responsibilities to you, just as much as you do to them. No one in their right mind will want to pay a hefty deposit, only to lose it for wrecking the place. A degree of compromise is necessary from you; if letting to a young family, perhaps be wary of decorating the place with an abundance of ornate china. However, your rental agreement allows you to call the shots; make sensible boundaries and your tenants should be more than happy to follow them.
A Million Miles
Long distance isn't for everyone. It is often the case that property owners let a residence overseas, and of course it would not be feasible for them to pop over and check everything is going swimmingly, or fix the latest DIY hiccough.
The answer is simple: a housekeeper. Reliability is vital, and so you must invest the time in researching a good company, or independent service. A housekeeper will be able to deal with general maintenance, as well as unanticipated events such as a locked out client. Quotidian issues will be solved almost immediately by them; think of them as your front of house.

Me Time
Just because you let your holiday home, does not mean you have to sacrifice your own away time. As long as you have the foresight to plan effectively, you are in control of when you let your property, and how long for. Weeks of occupancy should, without doubt, be balanced out by your own opportunities to retreat to your haven. What with all this money you will be making, budgetting need not be an object!
What else would be in it for me?
Although this letting business requires time, money and research to be done well, it offers you an excuse to indulge. If you have a touch of the interior designer in you, this new source of revenue will allow you to be more adventurous with your property and turn it into your own sanctuary.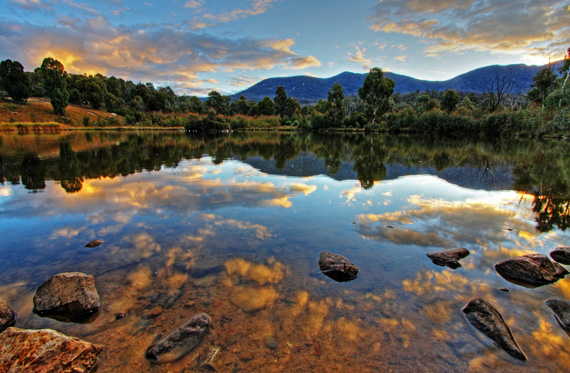 Think about it, an Aga would no longer be impulsive excess expenditure, but could instead be what makes your property stand out to the tenant seeking an idyllic rural retreat.  A state of the art sound system could increase your rental rates, while some luxurious new upholstery could prove to be a marketing gem. As well as these things being likely to make your property more desirable, expensive and profitable…it also gives you a more luxurious holiday when you choose to stay! Remember that this residence doesn't have to endure the toil of daily life; you can lavish it without dreading the moment when the dog comes in from his muddy walk. What is currently a very nice Dartmoor cottage, could become an extravagant Devonshire pad, thanks to the investment allowed by your new business.
If you do choose to aim for the high end market, then there is potentially even more satisfaction to be had in the holiday letting business. Customers will often be loyal, and happy campers love the old testimonial. After having invested a lot of time and trust in something as personal as a home, not a lot can beat having it praised to the high heavens by previous visitors. Even better, when these go up on your website, you get even closer to securing future business.
Ultimately, you are giving people a wonderful few days, weeks, or even months of rest in a beautiful setting. You then get to enjoy this setting yourself, without the financial implications. No wonder so many people choose to let their holiday homes.
Comments