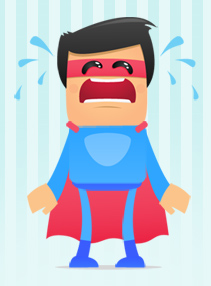 It's inevitably disappointing when you strike up a dialogue with a traveller, liaising back and forth with enquiries, and they choose not to make a booking. Fear not, a lot of research has gone into asking holiday makers why they decide not to confirm, and 5 key reasons have been derived from the results.
1. Lack of information
This is often regarding payment methods i.e. is cheque accepted, what is the deposit?
Another pitfall is a shortage of reviews; travellers will like to get some reassurance from an 'impartial' party that your property is excellent, so get those testimonials up. If you don't have any reviews people will wonder if anyone has actually stayed in your property, and if not, why not?
A poor variety of photos will mean your property gets sold short, people aren't telepathic; you have to show them why it's so good! Try and get a photo gallery tool incorporated into your page, with an image of every room. In addition, keep photos you don't use on file, in case a customer requests a more specific image.
Very few travellers will want to take a punt on their holiday home, they will want to make an informed decision. The more information you give them, the more likely they will be to consider you. It is glaringly obvious if you try and make loopholes for yourself and leave bits out, but if you are honest and comprehensive, this is more effective publicity and tells the customer that you intend to be completely professional.

2. Pricing Indiscretions
It is not viable to try and have your cake and eat it, i.e. quote a bargain price on your website to lure customers, and then actually quote them an arm and a leg. Surprisingly, this often happens and customers feel cheated and consequently immediately dismiss the property.
Consider that people budget; if your property is expensive, target a high end market looking for a luxury stay, and they will be more than happy to pay the quoted prices.
Some property owners may not intend to deceive customers, but simply forget to update their tariffs. Unfortunately, this will have the same effect, so keep on top of it all!
Make sure your rates are all inclusive, no one likes sneaky hidden costs! Keep it clean and simple, and people will be appreciative.
3. Inconsistent Changeover Dates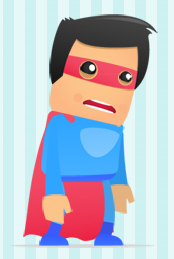 Some people may only want to stay for a shorter period, a few days even. If you don't want to offer this, fair enough, but do make it clear in your ad. It is certainly something worth considering for off peak periods, and if you do choose to make it clear so that you attract this target audience too!
Your changeover day needs to be very clear, so if you say midweek don't then enforce a Saturday move out rule. Otherwise customers will feel that you are trying to con them into paying for longer than they want to stay. Be consistent and it will save any need for compromise from either party. Bear in mind that the changeover day is often determined by local airport timetables, so if you are just starting out, do your research!
Consider being a little more flexible on check-in days. For instance, if you aren't booked up and someone wishes to arrive on Thursday night instead of Friday morning, it's probably worth suggesting this rather than losing their booking. Granted, this is less something for the ad page, but something that you get a feel for in emails, and can suggest if appropriate.
2 week lets are sometimes off-putting. A week let can always be turned into two, but a 14 day only policy will lose the interest of all of those looking for only 7.

4. Dubious availability
It takes little effort and has a big pay-off; always make sure that your availability calendar is up to date. Customers that can see your website hasn't been updated for a couple of years will quite happily look elsewhere.
Some customers found that, after being told that the property was free, it was then let to someone else before they had time to confirm. As much as it is your job to secure bookings, you really shouldn't play customers off one another, and should at least offer the first enquirers first refusal. People would rather hold on for a response than feel they are dealing with a fickle businessman.
It may seem time to change the record about availability, but keep it accurate and you will save yourself a lot of bother!
5. Last but not least…Silence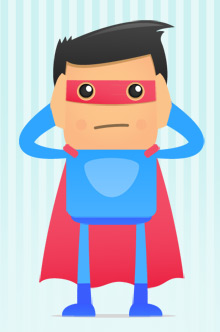 With regards to communication and enquiries, make sure you are the first off the mark. If another property owner replies first, the customer is substantially more likely to pursue a booking with them.
Make sure the number and email that you advertise are ones that you will reply to, otherwise customers will feel immediately let down. However much someone may like the look of the property, they aren't going to want to have to chase you about staying there.
A traveller will hate the feeling of limbo while they are waiting to hear back from enquiries, they want to book something, so get in touch and encourage them to do so!
Now you've heard the customer's point of view, you know what to avoid, and can be their ideal holiday home owner with little difficulty. Bookings should come rolling in.
6. Up to date availability
An accurate and up to date availability calendar does affect where you rank in search results, so there is every reason for you to keep on top of it! As a very straightforward rule, record every booking as soon as it is confirmed. Otherwise you will undoubtedly find them creeping up on you.The availability calendar doesn't have the sole function of letting guests know when your property is free to occupy and when it is booked, although this is very important. By letting customers know this immediately, they can get on with booking more quickly rather than going through the motions of availability enquiries. But the calendar can also inform browsers of special offer dates, which will encourage people to fill a slot that might otherwise have been fairly unpopular.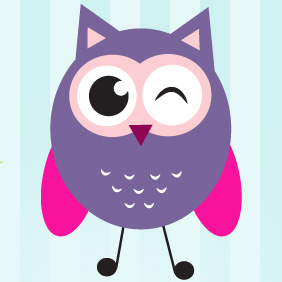 You would be surprised how many calendars are inaccurate; generally just under half on the internet are not quite up to date. It is in your favour to make sure this isn't the case for your property, as otherwise you could have issues such as double bookings on your hands. It is a question of being on the ball, and not letting yourself become forgetful, which is dangerously easy to do.
Some owners might think that showing a booked up period online might put people off. If the property looks free when it is booked up, many owners think that people will make enquiries and therefore are more likely to tweak their holiday plans around their availability. In reality, holiday makers are unlikely to change their dates for you.
After going through the rigmarole of getting time off work and planning their journey, they're going to want to stick to their guns.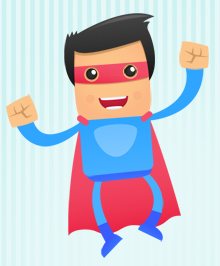 Aside from this, it isn't professional to deceive a customer, which is what an out of date calendar appears to do. By saving them enquiry time and being very clear when your property is free, customers are more likely to book the dates that appear vacant. If you force the traveller to embark on an email conversation, just to see if the holiday home is free, they may move onto a more efficient competitor.
Another implication in keeping your availability clear is that it makes you look unpopular. A holiday home that has no bookings in July, if not unbelievable, is a little concerning. Whereas if you seem very busy, this immediately gives you a reputable air as lots of people clearly want to stay in your accommodation. A calendar helps both you and the traveller, so keep on top of it!
Comments