Welcome to our May newsletter, that replaced the weekly "Smarthosts" newsletter.  This new series of newsletters keeps our industry partners updated regularly and hopefully provides a macro view of the trends, some deep dives into companies or sectors of interest.
What's happened in May?
Marriott's move!
The Marriott hotel chain which has been circling the sector for some time has now announced its entry to the market. We were never convinced by the Accor -OFS acquisition and Hyatt didn't do too well with their foray into the VR space.
The Marriott move is well thought out to a certain extent but has clearly caused some confusion with reporters and the press in general. This title "Marriott is coming for Airbnb with a fancypants version of homes share rentals" from Mashable, does not reflect the strategy and these guys should really know better. Airbnb is an out and out Marketplace" whereas Marriott is attempting a quality approach with guest interaction at a true hospitality level, albeit with quality checked and contracted managers and properties that they have actually audited.
Skift has a good explanation of the business model but even they refer this in the most annoying fashion: Marriott Is Officially Getting Into the Homesharing Business. It's not sharing and maybe its time to put this phrase to bed. If you pay for something then I'm not sharing it, I'm selling it.

Marriott who has 7,000 hotels piloted with Hostmaker in 2018 under the websites Tributeportfoliohomes.com which has now been deprecated and redirects to the Marriott site with an explanation of the change. The new portfolio is under a sub-domain: https://homes-and-villas.marriott.com/ and offers a wide range of accommodation. Providers are vetted and suppliers pay a commission. The Marriott has a quality portfolio, a good loyalty program (Bonvoy) which is a major part of this venture and will no doubt attract managers who wish to be within the Marriott family.
There are some questions that have not been answered, however.
The Marriott is at the mercy of third-party managers and needs to have controls over them to maintain the experience. There are dangers here
All these properties are widely distributed and can be found across many OTA's.
Technology integration for pricing, availability, bookings, apps, arrival information is not consistent.
Assuming that the model is working to an acceptable degree, then all these points need addressing to a) improve the experience and b) make more margin. This means that control and exclusivity of inventory and even stricter management protocols will be needed. Will inventory providers risk all eggs in one basket or will Marriott start acquiring under a sub-business?
Whatever happens, Marriott seems to know how a customer thinks and what they expect of the business. This graph is extracted from an article listed below in "notable trends".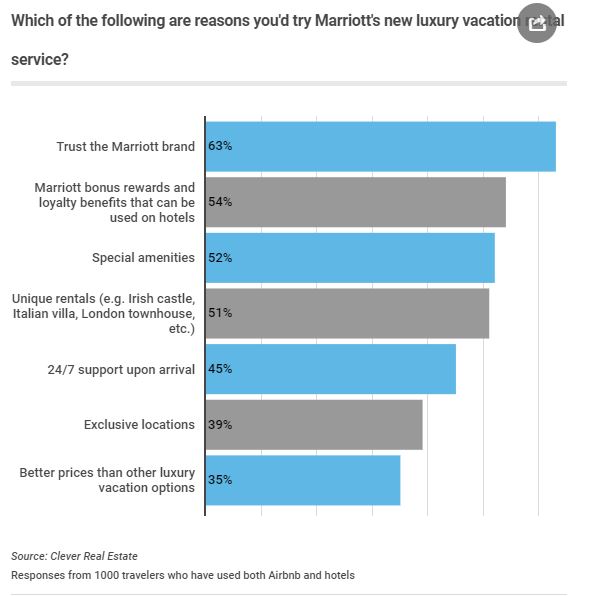 OUR TAKE: One to watch bearing in mind previous hotel chain failure but if you think you have the quality of operation and properties to be in this family, then maybe you should contact them! The next step is the one we are waiting for!
Rentivo launches its first true destination site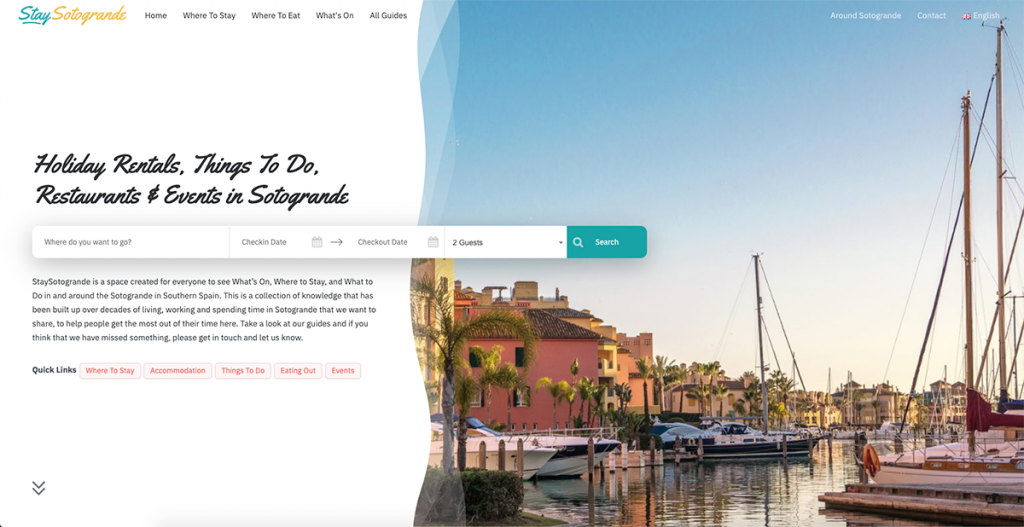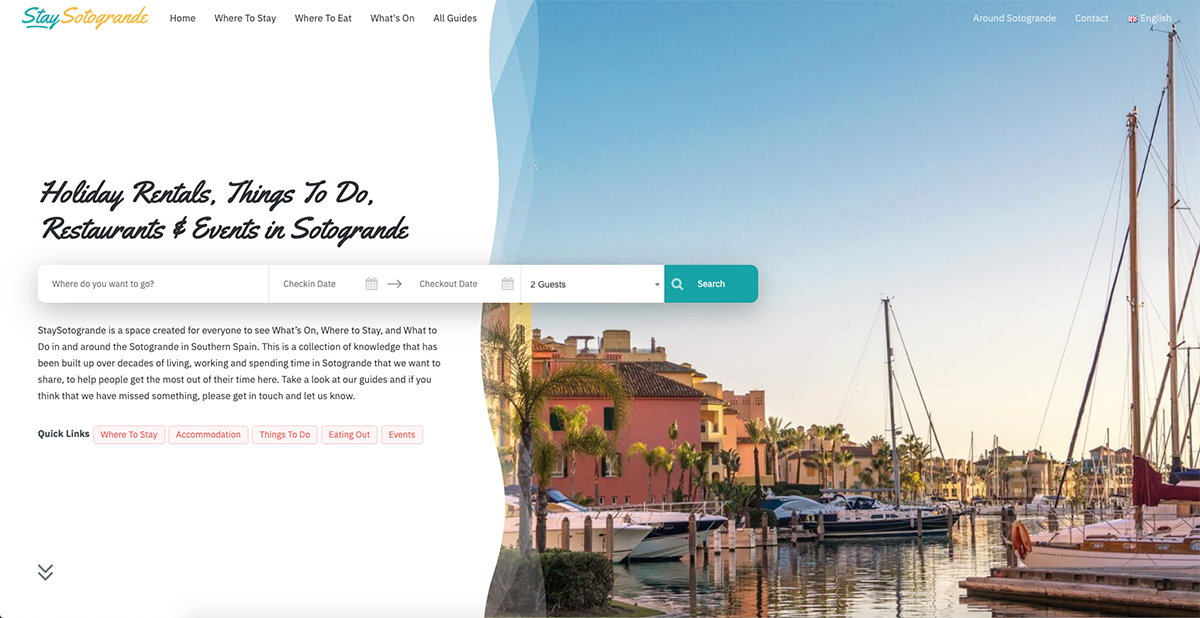 Maybe not as high profile as the Marriot but, for many managers, it is likely vital to address the formula for success. We touched on the fact we would be showcasing this business operation last month and now it's live and bookings are coming in from channels, so now was time to release the website.
Early days yet as its absolutely brand new and covers all aspects of the rental business from first owner contact to repeat guests.

If you run a rental business you will understand all the moving parts, and many of yours will be similar and some slightly different in operation. StaySotogrande is the culmination of many years of business experience, software partnerships, technology, and industry knowledge.
We have combined all these to showcase what you can do with the right software business partners and marketing approach.
We have provided a launch post with all the relevant information to help you understand how you too could run your business more efficiently, gain more direct bookings, increase loyalty and become part of a bigger network. If you want to see how we have developed this Joint Venture, please visit our Sotogrande post page.
This is an ongoing project and we will post on it monthly to show progress and insights.
Altido launch
Four companies in the rental sector have come together to form a new business. This is formed of the UK's BnbBuddy, The London Residents Club, along with both Hintown from Italy and RentExperience from Portugal. All companies that help manage properties that are listed on platforms like Airbnb and have combined to form a new startup called Altido, which we believe is registered under EU Property Group Ltd.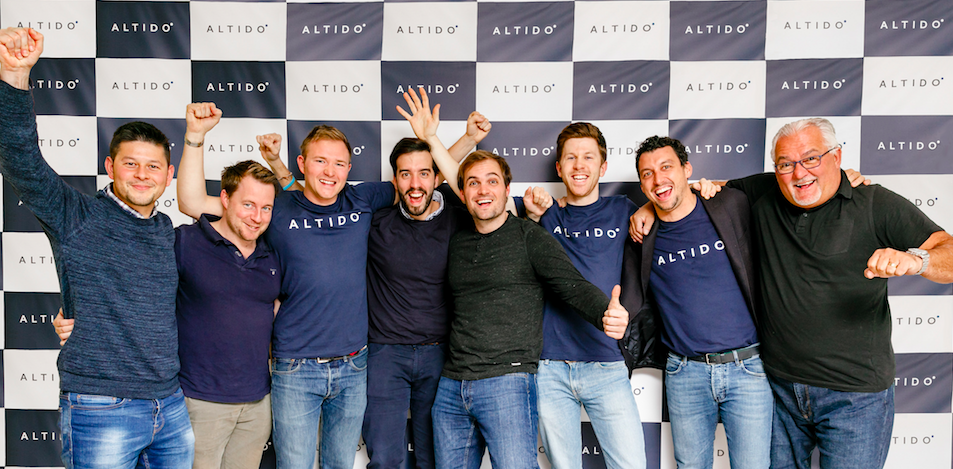 On the surface there a mix of businesses, from urban apt. marketing and management to regional variation of the same and different technologies in play. The combined company will have about 1,700 properties under management in 21 European destinations, which it will be used as the anchor for an aggressive push both on existing markets as well as other parts of Europe and beyond.  The company also plans to roll out its own tech to support its future infrastructure, which will surely be necessary for complete control.
There is no deep dive into this as yet but it is good to see like-minded industry professionals coming together, probably in the face of market adversity which has substantial funding. We looked up Altido on Google to see if it had any deep meaning and could only find  Altidore in the Urban Dictionary which is "Turkey Fighting" for money. Quite closely resembles rentals on occasion!
OUR TAKE: We can expect more roll-ups in tech, marketplaces and managers.
Notable trends
Political or Charitable? New Destinations. Genomics!
We are definitely seeing some "out of the box" thinking when it comes to new vistas and how to start spreading the tourism.
We have all noticed the pressures in Urban centres, where Airbnb has its main thrust, although it is increasingly being seeded and used as just another channel by managers in regional destinations. This serves to dilute the Airbnb ethos and make it become just another OTA. Airbnb is not one to stand still however and they are endeavouring to open up new destinations where tourism would be welcomed and focus on sustainable tourism.
No doubt the sceptics will see this as a move to dampen urban licensing and over tourism in popular destinations. Just this month they held their first conference on this subject. At the end of 2018, they promoted 19 places to visit in 2019 and these were not the usual destinations. The problem is, of course, travel costs, stay times and distance. None are short hop city breaks and may just be for political purposes. Add in Italian, live like a local and experience the culture in small non-tourist villages which are no doubt dying slowly and the message is reinforced. Nice idea but is it real?
Their marketing concept team never sleeps and we love this idea, even if it's not new. Airbnb has teamed up with 23andme to cover your potential ancestral heritage and then visit those lands you may have come from! Who knows you could be sipping a cocktail in a far-flung place and staying with a host who may be your long lost uncle. On the other hand, you may end up somewhere not too attractive! With all this marketing, you can see why Airbnb may need its own cheap cost airline!
Destination marketing is not just about sun, sea and ski.
As you can see by Airbnb, they are using their marketing machine for many reasons. Popular destinations are often decided by filmmakers and the recent successes of Game of Thrones illustrate this! How could we not mention this as the last episode ever was screened this month!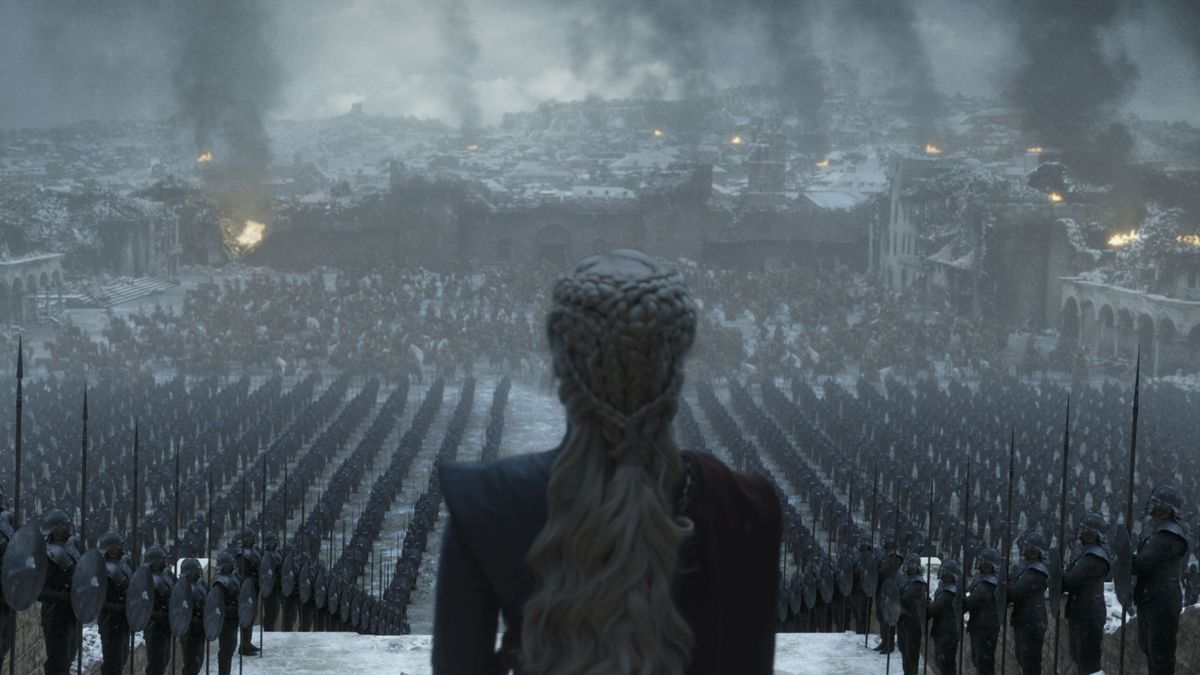 This report shows an astonishing level of tourism increase in some of the popular GOT filming locations. As an example:
From January – April 2019:
Bookings to Croatia increased by up to +68%
Bookings to Iceland increased by up to +166%
Bookings to Ireland increased by up to +44%
Updated market data on hotels vs Airbnb's
(Note: We think the "Airbnb" title in the following commentary should have a judgement call on its use as a generic term. Also, this is a US study)
This month we spotted a report you may want to have a look at if you are a hotelier or a real estate investor. Here are some key takes.
Airbnb is becoming the preferred choice of vacationers — 60% of travellers who use both Airbnb and hotels prefer Airbnb over comparable hotels when going on vacation
It doesn't look like the supply of Airbnb hosts will slow down: 54% of homeowners said they'd consider renting out their homes with Airbnb or a similar vacation rental app, and 82% believe that Airbnb is a good way to make money from their property
The most common words travellers associate with Airbnb include "authentic" and "affordable," and 77% of travellers surveyed believe Airbnb provides a more authentic experience than a hotel. "Price" also ranks as one of the top reasons travellers prefer Airbnb.
Business travellers are twice as likely to describe Airbnb as dishonest, and they're more likely to have a negative experience at an Airbnb.
This graph also shows some interesting stats, most quite obvious, but pets at 30% were higher than even we thought!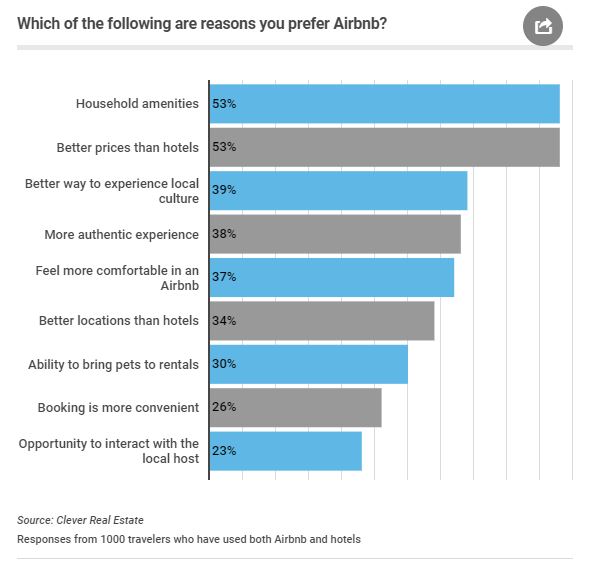 UK Staycations up! Powered by Millenials
The British staycation boom will continue in 2019, as holidaymakers rate UK and overseas holidays equally, according to new research by Barclays. Three in 10 domestic holidaymakers (31%) plan to spend more holiday time in this country in 2019 than in previous years – and more than half of those surveyed (52%) who were aged 25 to 34 plan to increase their UK-based holiday time. More than half of tourism businesses (55%) reported an increase in domestic tourism since 2017. The findings come from a poll of 2,006 Brits who take holidays in UK, on behalf of Barclays Corporate Banking.
Commissions are on the up!
As predicted we are now seeing commissions increasing from both Airbnb and Booking.com. Booking just made a substantial change that not only affects urban and regional rentals but also hotel "resorts", which have traditionally added resort fees outside the booking value for obvious reasons. Cleaning fees and non-tax fees associated with bookings will now be commissionable in the rental market too. Quote:
Starting June 1, extra costs like housekeeping, bed linens, and service charges will be added to the final commissionable amount. This update means you'll be charged a commission on one complete, final price (i.e. room rate plus additional applicable fees). You can refer to section 2.3.2 of the General Delivery Terms, which explains the calculation of the final commissionable amount includes all (mandatory) extras, fees, and surcharges added to the offered rate at the time of booking.
Airbnb
As for Airbnb, we have anticipated this move to both make more money and for Airbnb to remove, eventually, the guest service fee, which is now in transition and can influence the guest.  What a guest can't see can't hurt him! Ask Booking. The Airbnb changes have been notified over the last month and are shown below:-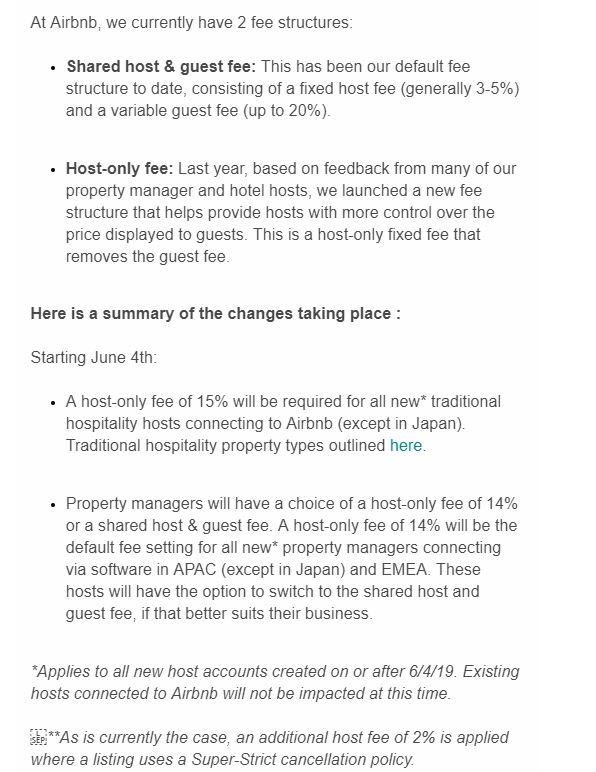 A few takes on this, but the key one is: "Existing hosts will not be impacted at this time" and the penalties for Super-Strict cancellation. We know this last one will be seen in regional destinations as a serious penalty, especially as there is no alternative to the restrictive seasonal business models. Plus expect more of what our US colleagues call "gouging" and more extracted from the pot. In reality, the guest will pay, not the supplier as there is little enough margin already.

One thing we all seem to agree on and that is the head-on battle between Booking and Airbnb with the latter heading at some point in the future for an IPO, which is another reason to make changes now and build it into the income models.
OUR TAKE: Is there an inflexion point in value terms, where the world's collective cost saving sub-conscious is aware of the fact that direct maybe best. Is there an e-comm business which can sustain itself on a lot less commission and still provide the frictionless ease of booking? Are you out there, just waiting for the right moment.
---
Unique Products & Services
Amazon
The avalanche that is Amazon is already in the hospitality space and sells virtually anything that can be commoditised and moved easily. On top of that, it's incredibly successful hosting services and deep tech understanding, combined with its investments in AI, voice etc, is bringing it all closer to home, literally. The company announced in January this year that it has sold a whopping 100 million Alexa units using the technology, including various forms of the 'Echo,' its smart speaker and home assistant.
Alexa Guard is one of the latest incarnations of this omnipresent tool. We know its always listening and now it can notify tell you of alarm signals in your home, listen to recordings of it and you can also control your Smart tech such as lights remotely. You'll need to use Ring or ADT hardware of course, but this is no doubt just the beginning. Baby crying, dog barking, kids swearing and don't forget the camera too!
There are many reports however that many people in their 60's and above are increasingly concerned over privacy and the data that is harvested. No doubt we will see legislation attempt some move to neutralise this. Best of luck.
The spy camera update
Just a reminder that Airbnb hosts are watching you again, in the news again. The FT this time and an interesting survey that shows some alarming figures.
This survey of 2,000 people showed some alarming results. This IPX1031 survey of 2,000 Americans who have stayed in an Airbnb, conducted from April 2 to 7, 58 percent said they worry about hidden cameras. Their concerns aren't unfounded. Eleven percent of respondents said they have actually discovered a hidden camera in an Airbnb. That's more than 1 in10 properties that had a camera! More than half of respondents (52 percent) also said they worry about hosts having access to the property during their stay. Despite these concerns, only around two out of five surveyed renters (42 percent) research Airbnb hosts via Google and social media before booking with them.
We published an article on a free phone app last month, to help with this worry! We use it every time (can see why now!)
Let's give something back
Rentivo Triathlon. Charitable Concerns – Donate to great causes!
Here at Rentivo, we are always concerned that businesses can do good, but may also inadvertently do damage. Like many people worldwide we have witnessed an increase in homeless people on the streets of many popular destinations. There is research being undertaken to understand this in more detail, but the word homeless, when your business is established to assist people to make money from their second homes, does not seem entirely correct. We would like to put something back into the pot specifically to help some of these people.
Marc Ribail our commercial director already spends some of his spare time bi-weekly to cook for the homeless of Barcelona. He is now preparing himself for a triathlon in October for charity to support this cause. This is Marc just finishing one of his training events: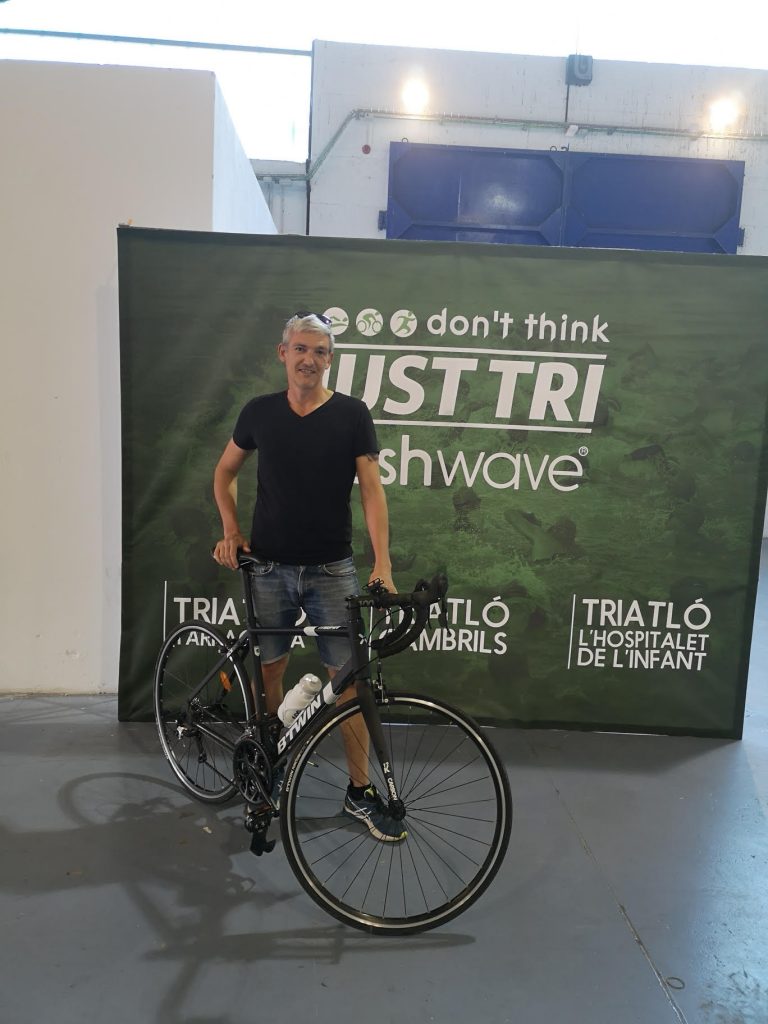 You can check the event out here, which takes places on Oct 6th this year in Barcelona: https://www.barcelona-triathlon.com/
We will release the donation and more information in the next edition.
The Original Cottage Company Cycle challenge (1,034 miles)
On Sunday 16th June, three members of this family run rental company will be heading off to cycle from John O'Groats to Lands' End. They are planning this big cycling challenge to raise funds for four charities that are close to each of our hearts. The ride ends 1,034 miles later on Tuesday 2nd July at Land's End. The seventeen-day journey is divided into legs of between 40 and 85 miles, averaging 61 miles per day over the whole trip.

More information can be found here. 
Quotes we're pondering
"When there is a life after Politics"
We noticed that the ex-president of Georgia who would normally take to the lucrative global lecture circuit, or join the boards of major corporations, or set up their own foundations has done something different. Georgia's low key ex-president has taken a different path: becoming an Airbnb landlord and as he says there is "life after politics".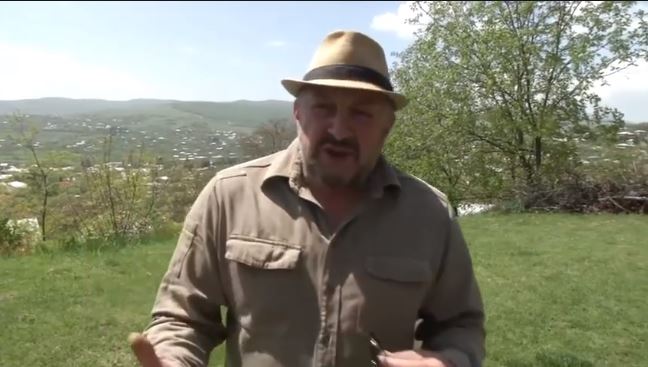 Perhaps we should get together and help May and Trump start an Airbnb business and get closer to the people! It may also be good training for future politicians!
Comments