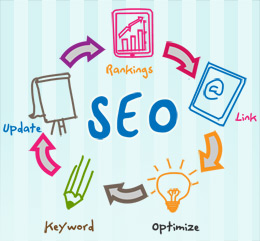 When a traveller goes about looking for holiday homes online, there are two likely plans of attack. The first is that they will go directly to a website they know or have heard of, such as Discovery Holiday Homes, and the second is that they will plug their interests straight into Google. As an owner, you must therefore be conscious of key words that people are likely to tap in. Specific words such as apartment, cottage, villa and the location are very important. Otherwise you will risk your property never being seen. The web is a huge filter, to help ensure your home doesn't fall unnoticed by the wayside, here are a few tips:
SEO
Get savvy with Search Engine Optimisation, SEO is your ability to make your advert rank highly in search results. A website like Discovery Holiday Homes will automatically do this, but this shouldn't stop you trying to achieve the same for your individual advert.
Ace The Copy
If you master the art of creating an appealing copy for your property, the chances are that it will already include search engine friendly words. Your copy will typically constitute of a headline, description and location information.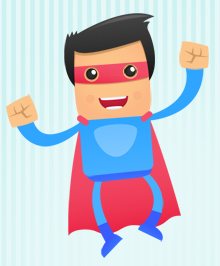 Think of your headline as an all-encompassing sound-bite of what your property has to offer; it must be informative and make the browser want to read on. It needs to include the type of property and location, but also ideally some of your focal features, such as a surround sound system or its proximity to beautiful mountains.
Your description should then expand on these tempting elements of your property. You can go into detail about the property's facilities and its best features. Don't get too flowery though, as you also need to cover the basics and make clear facts such as how many bedrooms and bathrooms you have. Do, however, use your literary genius to transport the browser to your property by conveying the feel of the place; giving an insight into the experience they could have there. For instance; 'this little log cabin has an open fire that can warm you long into the wintry nights, accompanied by a pool table for some après ski entertainment.' By telling a prospective guest what they could be enjoying, they are more likely to want to do exactly that, and get on board. In addition, you are flagging up your property's assets. The description should also be used to answer what would otherwise be FAQs, such as nearby travel links, walks and eateries.
Information about your property is undoubtedly the priority, but information about the local area is both imperative and a selling point. The guests will want to love your property, but hopefully they will not want to hide inside it 24/7, so they will base part of their decision on what the area has to offer. It is therefore your job to mention a great pub you know, a well known sports club, or the steam railway that can take them straight to the seaside. If you don't know the area that well, it's worth doing a little research so that you don't miss out on a unique selling point.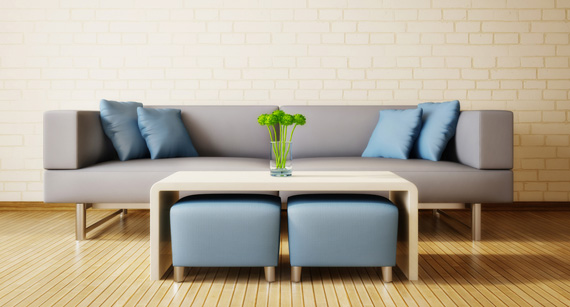 Search Engine Speak
Key words are usually quite obvious, but it is worth thinking about them in detail, so you don't miss your chance with super-specific browsers. Here is a handful of key word categories that you should consider including in your advert
Type of property: people who prefer one level will almost certainly type in flat or bungalow, while if someone wants to stay in a townhouse, cottage, chalet or apartment, they will search for this.
Destination: unless people really don't care where they go, they will key in the country, and possibly even the nearest resort.
Facilities: sporting grounds, a pool, garden, four poster bed – show off what you have.
Basic detail: number of bedrooms; are these double, twin or single?
Local information: name of local town, city village and airport/train station
Activities for holidaymakers: skiing, scuba-diving, rock climbing, wine tasting at a vineyard!
Nearby attractions: bars, pubs, tourist hubs, beaches and lakes

Property titles that are effective
These are some short property titles that work great:
Gorgeous chalet with timber steam room in La Clusaz ski resort, France
Beautiful 3 bed country cottage with paddock in Woodstock, Oxford
Luxury studio apartment with roof terrace in Albert Dock, Liverpool City Centre
Property titles that aren't as effective
Some which fail to hit the right note and neglect the use of key words:
Nice house in countryside
Homely residence in the city
Pretty bungalow near lakes

Property Description
Ultimately, the property description should describe any unique selling points, as well as the basic facilities of your home. It should also be rich with key words, take the following example:
This gorgeous 2 bed cottage is situated in Dulverton, just on the edge of Exmoor, England. Tucked away in this chocolate box town on the edge of the stunning moors, this cottage makes for a perfect couple's retreat with a cosy double bed attic room, complete with a skylight and view of Dulverton high street. The spacious living room boasts a luxury corner sofa and Bose sound system, with the French windows leading you straight out into your private patio garden, complete with BBQ, table and chairs. The bathroom boasts both a power shower and bath, while the kitchen is neatly located at the end of the galley hallway and kitted out with a range cooker and breakfast bar. A communal porch just outside the cottage is the perfect spot for muddy wellies after a day out at the Exmoor Pony Centre, before you head out for a slap up meal at the local award winning Thai restaurant, Tongdam. The cottage is seconds away from bus links to the historically rich town of Dunster, as well as Blue Anchor beach. The cottage itself is located right next to one of Dulverton's many boutiques and cafes, with some country pubs just down the road.
Location information, the same goes:
The apartment is located on Douglas seafront, on the Isle of Man. This beautiful promenade has a view onto the Irish Sea, in which you can get involved in many a water sport. From sea kayaking and sailing to scuba diving, there is no reason not to dip into the water. For a drier afternoon, you can head to the nearby Sound Café, where you can stare through the glass walls at the Leg of Man, a solitary little island just of the coast. If feeling more adventurous, take a cruise there for a day. Back in Douglas, the island's city is buzzing with restaurants, bars, the famous club The Outback and a great selection of cafes, shops, art galleries and museums. Onchan Pleasure Park is only five minutes away for a fun family day out full of outdoor activities such as crazy golf, or head to the hills for some pony trekking. Alternatively, take a leisurely drive around the famous TT course, or roam the mountains and try and spot Olympic cyclist Mark Cavendish!
The lingo isn't hard to master at all, but it will certainly help you stand out from the crowd!
Comments