Edition 1.
Well the title is not strictly true. What we should have said is:
"Get more bookings, it's easy but you need to put in more work!"
However, we do know from our own metrics, this is a key phrase and increasingly so. Technology tells us why this is and it is very clear we all need to be more online savvy and increase our focus and knowledge.
If you are seeing the need to up your game and fend off competition, we are offering this free advice based on our experiences, thousands of processed bookings and traffic stats.
This blog post is "Edition 1", and the subsequent  editions will cover the challenges that all managers and owners now face and methods to overcome them. This content is especially appropriate in light of the marketplace drive to monetise the bookings themselves and dilute direct personal and "off-marketplace" site communication.
We are going to split the content into sections and offer ideas, advice, concepts and pose questions. We always appreciate feedback, so please let us have this, no matter what it may be.
The areas we wish to address and analyse in detail are listed below, but the overriding theme will be how to achieve this, with use of web based toolsets and smart thinking.
Editions in this guide
Technology is driving the business (this post)
More traffic vs better conversions
Mixing the marketing to optimise bookings
Knowing your customers
Channels, clarifying the confusion
Tagging, tracking & re-marketing
Rates, real time, real-low or realistic
Terms, payments, risk and rewards
Social automation
Mobile information
Data sources
And more
Areas we will not cover are content writing, use of great photos and videos, property modelling or product presentation and on the ground actual management. These all need to be top quality of course and there are some great advisors out there to help advise on this detail.
Embrace Technology Or Be Left Behind
It has never been more important than to be technology focussed. Let me give you a few reasons to think very deeply about the way forward and the reasons why no-one should ignore the need to address this.
Do you own a phone? Do you own a computer, tablet, desktop, television or maybe a car sat-nav or a keyless door entry system? Do you receive printed salary slips, are your tax returns submitted online. It's pretty much impossible to avoid technology these days and you won't be reading this without technology support.
Do not confuse the importance of this with a dilution in personal service, attention to property detail etc, as this is the product. Technology is the facilitator of the promotion and sale of your product, its support and after sales service with analysis of performance.  It can make or break your business and everybody needs to understand the implications as we move forward into a new era.
The chaos started a few years ago and was created by a perfect combination of capitalists, technology and an economic storm. Before the last crash, investment in property was growing, investors were "flipping" properties and the second home market grew substantially, especially in holiday destinations. Loans and mortgages were easily available and all looked rosy!
The following is a screen shot from the Economist global house price index. http://www.economist.com/blogs/dailychart/2011/11/global-house-prices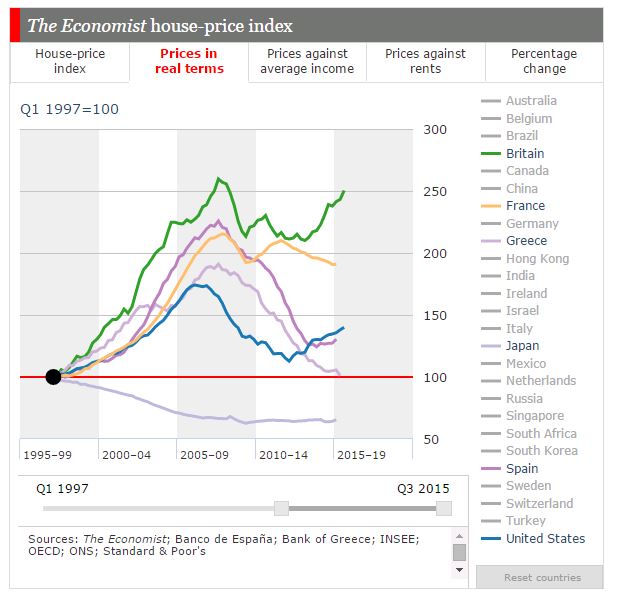 With the crash came an oversupply of accommodation in many destinations as people rented unsaleable properties.
The rise of the vacation rental marketplaces and aggregation of sites by HomeAway, TripAdvisor etc and the increase in advertising tariffs together with investments in advertising raised awareness. Then came Airbnb which disrupted the accommodation market more dramatically.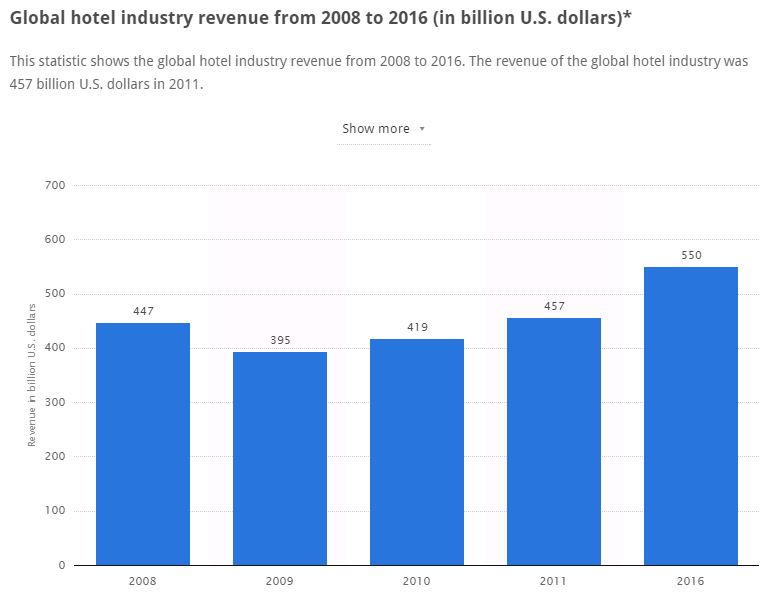 Hotel income had taken a tumble and vacation rentals were seen as a potential growth sector.  This Tnooz article covers the rise and rise of the hotel industry, with companies such as PriceLine (booking.com) launching villas.com and many more OTA's focussing on increasing their inventory.
HRS shows why online travel agencies need a vacation rental strategy
The Change
The relatively quick adoption of holiday homes into a guest facing world where promises of short breaks, cheap prices, no fee cancellations, instant bookings has come with significant challenges as we know and to date, these are still causing corporate distress.
These businesses however know the importance of data analysis, control, look-to-book pathways, scaled marketing, channeling and commercial sharing of booking opportunities. To not appreciate this change is widespread, to ignore it, however, may be fatal.
As a manager or owner you can all appreciate elements of this and much will depend on the location of your home(s) currently. Airbnb, although a "sharing" community and despite its very high percentage of complete properties, is a weather vane of focus. The following is a heat map of Barcelona Airbnb accommodation for example: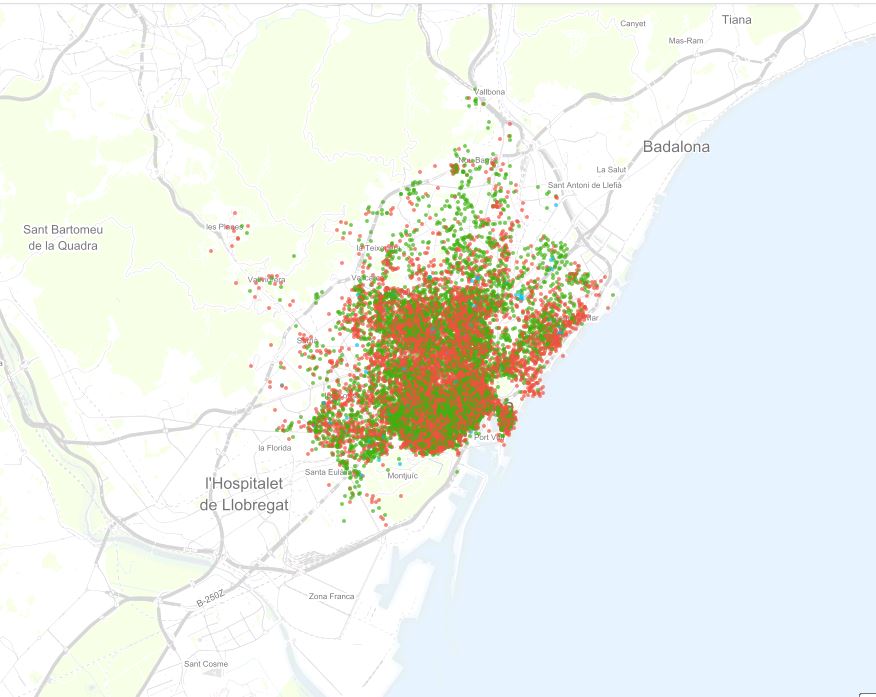 If you want to see their message and focus then check out their fun New Years eve map and presentation in real time (last slide) –https://www.airbnb.co.uk/map
The real message here is that cities are popular for short breaks, have a higher footfall, are less stringent in regard for detail on accommodation and re-book opportunities may be much higher. In effect, this has been the low hanging fruit for assimilation into a much bigger industry that at its heart has a history of online analysis, positioning, tracking, re-marketing and customer conversion psychology. There are far more the experts in volume than any in the vacation rental industry.
As we know and all preach, vacation rentals are not hotels, they are 6 million almost unique products and are hard to funnel into one basket.
However, technology is at the forefront of their business. They invest hundreds of millions in data capture, analysis and conversions, but they also have millions of properties. A true VR is not a simple look-to-book on many occasions and if it is, you also need to address this or lose more money yearly.
Despite the fact many use the VR marketplaces as part of a rich marketing mix, they are as much the competition these days as the friend.  They want and need your booking data and to increase revenue.
To compete in this environment needs intelligent use of technology tools to dilute their power and to increase direct margins.
Now we know why, technology is important, the second edition will cover the question of conversions versus traffic and what you can do in both areas with toolsets to increase the opportunity for more bookings.
Snippets
Here is a snippet or two that may help you understand why a guest may not engage with your business as readily and requires some thought at a detail level to do so.

Or how a simple colour change increases traffic by 50%

or consider this from Google:
Google says that 61% of mobile searches result in a phone call. xAd says that 52% of all mobile ads result in a phone call.
Not terribly surprising as they are on a phone!
We all worry about web positions, but as you know Google have complex algorithms and consider all manner of things. You may wish to take payment by check and think https sites are not so important:
We've seen positive results, so we're starting to use HTTPS as a ranking signal. For now it's only a very lightweight signal—affecting fewer than 1% of global queries, and carrying less weight than other signals such as  high quality content—while we give web-masters time to switch to HTTPS. But over time, we may decide to strengthen it, because we'd like to encourage all website owners to switch from HTTP to HTTPS to keep everyone safe on the web.
Technology and data metrics are at the heart of all this and is a complex subject with many touch points, but there are tools to help everybody through the confusion and increase opportunity.
If you wish to sign up on our individual members list please add your email address below:
Comments