It's a tall order in a world of big business. No wonder, with so much interest by large corporations hauling a growing world of mixed inventory into their silos.
No doubt about it, they fit a part of a mixed marketing strategy, so don't ignore them! However, concerns on control, pricing, margins and terms mean there is little actual love in these relationships. Hotels have been facing these problems and now have a world of new businesses starting up to help them be in greater control. They even have their own Direct Booking Summit.
What else can be done apart from the usual advice on websites, smart payment methods, correct on-site messaging, great media? Get all these right but think out of the box and focus on the things large companies struggle with. Here are a few thoughts and businesses that can help to ensure the guests come directly to you.
There are 4 sections:
A credit line for guests at checkout (UK owners only for now, but neat idea)
Remove high card/banking fees and offer alternatives (don't use banks)
Pick a niche and focus on it, become an expert (a surprise survey winner). Elephant alert!
The new listing site on its way for dog lovers! Get on board now.
1. Fly now, pay later (FNPL)
Despite what your own approach to credit may be, the fact is millions of people use credit cards to pay for holidays. Some as protection and some as credit lines.  Flynowpaylater.com is the company making waves in travel, but this could also be termed "Book  Now Pay Later" as its available for rentals too!  Without going into great detail, this is a service that can be integrated into the checkout process of a website, that provides a credit line offer to pay for the holiday. The approval is quick and simple.

The payments can be spread over a number of months and the company takes full responsibility for collection of funds and offers a virtual credit card for you to collect your money immediately, which can be integrated into your own payment system via an API.
We are not necessarily advocating the use of credit to book a rental, but there are times in people's lives when it can allow the wheels of life to be oiled better. Imagine a young couple getting married and know they can afford the best beachfront home next year and want to book it early to make sure it's secured into their plan. They could use this service to book now and pay over 3 months or when their next pay cheque came in.
Or you are on a trip overseas and want to stay a few extra days and your card only has a few hundred EUROS left and need more for accommodation. Or as Ryanair proved this week, you may get stranded and need funds. Use FNPL to book and pay on your return comfortably.
The first integration is on a Lake Como rental website (the location of choice for celebrities!) and offers the service as a selection on checkout.
SPOILER ALERT: It's a great concept but only available to UK resident currently, but you can bet it will spread to other countries soon.
2. Book and pay by wire


One of the OTA's wishes is to ensure fast payment and this can only be achieved by card use or digital payments. We see direct payment business growing in the future. Fraud will be the immediate cry to dilute this idea and true, people have been scammed. But build in accreditation such as that found on AVROA.org or established managers that can have business credentials checked online and this risk is negated. Also its an ideal payment choice for re-renters with direct communication.
We all know banks charge high fees but there are a number of large financial companies that offer exceptional rates and validate guest and owner. This validation gives your business credibility and allows the guest to pay at a fraction of the cost of a bank transfer.
HiFx the owners of XE.com are the leaders in this field. We have looked at many of these services and there is a number. We particularly like HiFx as the XE.com API services will no doubt play an important part of future pricing integrations for multiple and even digital currencies and allow checkout integrations with minimal cross-border costs.
Users of VacayPay or our booking financial management system will find these links within their account in future. We aim to offer a wealth of services to leverage guest conversions by offering niche services.
3. Focus on a Niche, become an expert or find one!
Just recently we did a short survey of what owners and managers focus on. Not a terribly deep survey but one to see if this is considered at all. We know some people consider ticking a box as a niche, so this was the starting point but we did emphasize that more was expected than this to be considered a "focus", qualified as:-
Ideally this means that you have developed and are continuing to develop, information and knowledge you can impart to help and attract visitors and create a connection with you and your home. Ticking a "pet friendly" or "beach front location" box is not sufficient as a niche focus.
The questionnaire can be found on this link
The results were also interesting with fishing heading the table, surprisingly ahead of trekking/hiking and pets.  In "others" it was predominantly golf.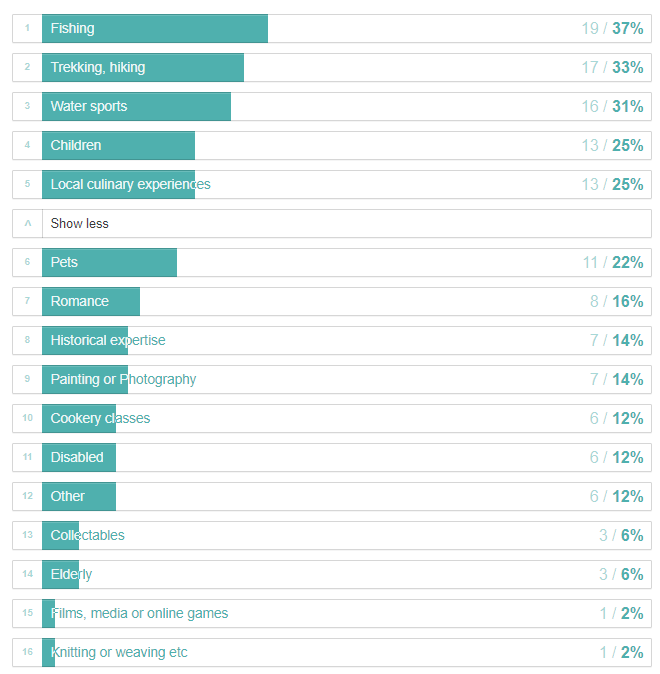 We were expecting at least one person to say a lavish luxury experience but to no avail. This was our last post on that topic.
4. Dogs can bring benefits and they love to travel!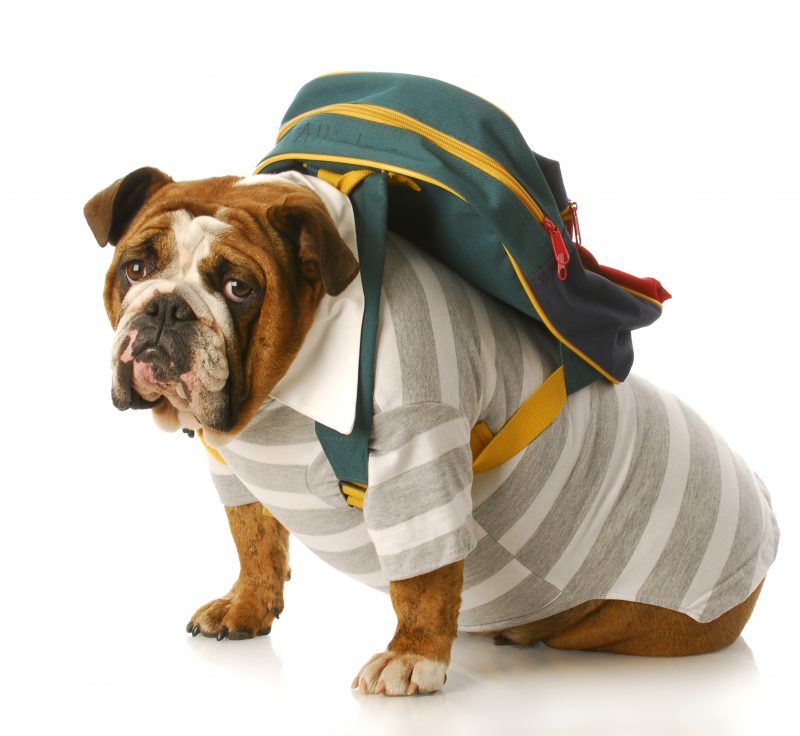 This week we were also interested in pets and in particular dogs. The survey covered some questions on common issues and the results are shown below.
There are numerous reports on the benefits of accepting dogs relative to booking %s.  In some regions where we have access to data, we can see 20% or higher bookings in those properties who are willing to accept pets. This is even higher for those owners with properties in the countryside. This would be expected of course as people love walking dogs in rural locations and naturally any accommodation that does not accept them, will see less interest, especially out of season. The out of season dog option may be an option for many to improve bookings. It's  not for everybody and we will cover other options this year as a deeper study.
We know owners and managers who use marketplaces are subject to a simple tick box approach to pets, which is often inadequate and does not allow specific rules and requirements.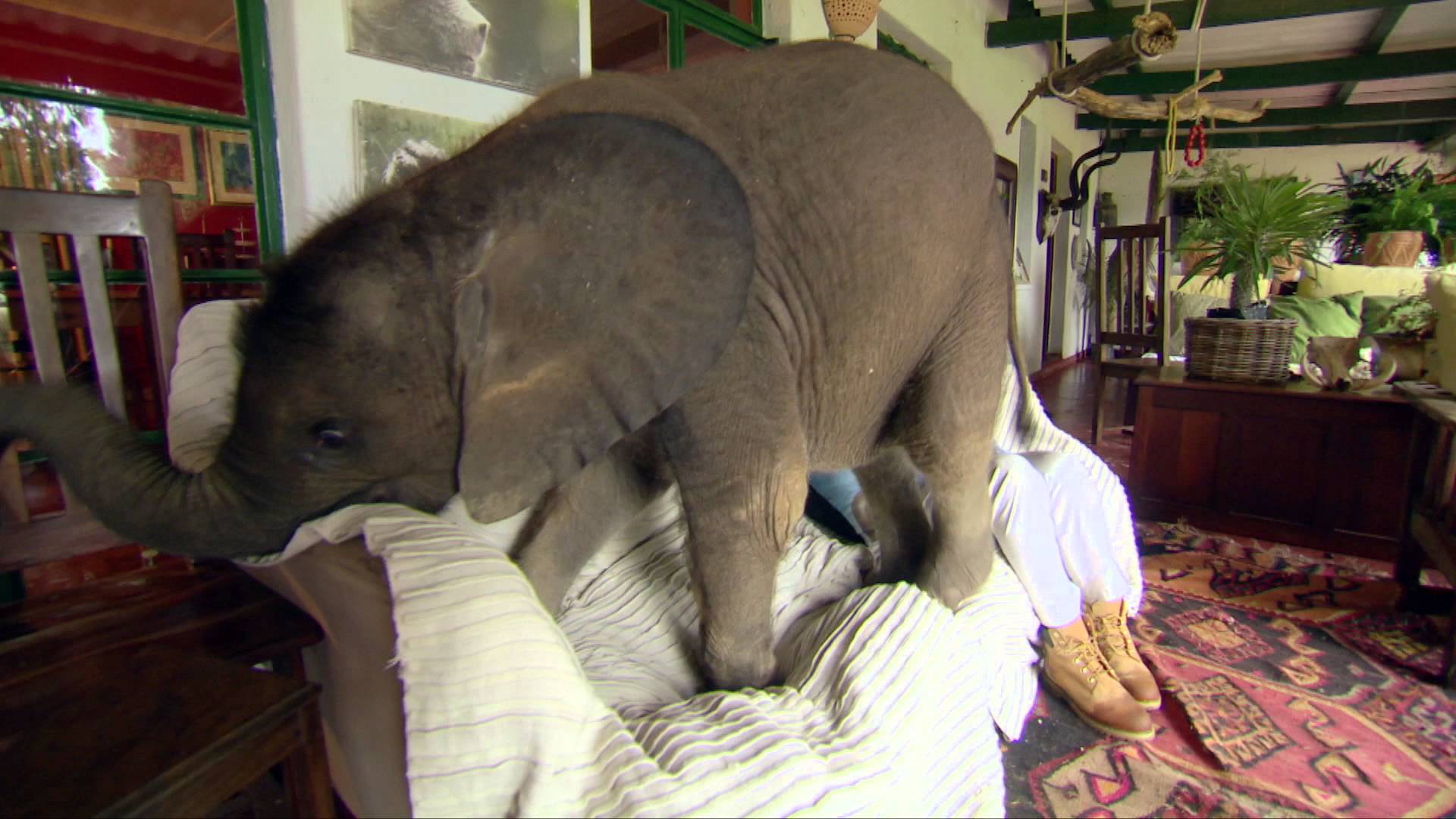 A pet tiger, a pet parrot, 10 pet Dobermans, a couple of smelly ferrets, an anaconda or maybe a baby pet elephant? It could mean anything and certainly, most owners would not welcome all these unannounced if at all!
From reviewing site use, we know despite the best efforts on description writing a lot can be missed in translation so the pet acceptance could be ambiguous and can cause issues with owners when a guest arrives.
In all fairness 90%+ of pets are dogs, but even this needs pre-booking curation. So we asked a few questions relating to this in our survey!
Our short survey illustrated the following:
58% of the survey accepted dogs and the further drill results we were interested in were related to the detail required prior to accepting a dog.
We know that there is a drive to  "instant booking" by major platforms and even mid to large sized managers and therefore less opportunity to question and more opportunity for a guest to bring their pack of wolves without hindrance!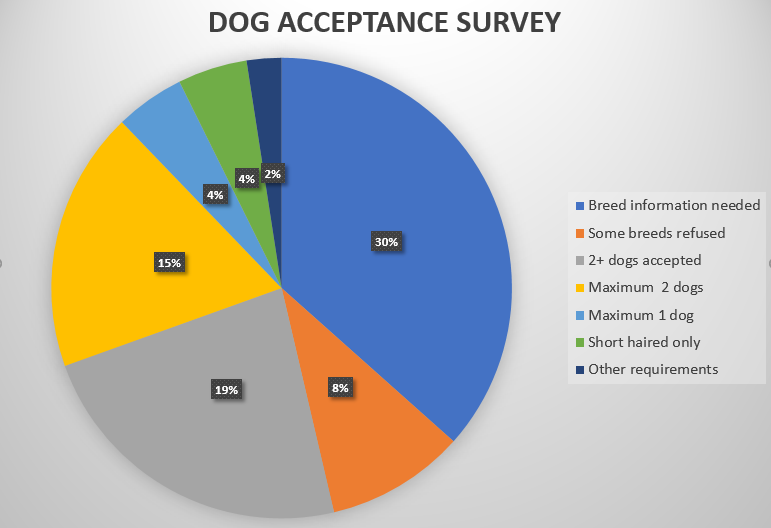 Quite interesting that 30% of owners require breed information and within the 2% there are those who require vaccination information too. 20% of people will allow more than 2 dogs, which we thought would be lower.
There are a lot more questions of course, but with an increase in people taking their dogs on trips, the message is clear, more information is needed when booking and advertising.
Add in the care for a travelling pet, the advice on diet, the local walks and beach rules, the potential need for vets, dog sitters, house rules and more and it makes sense to have niche businesses that focus on this sector. This is too complex for mass management but needed for both owners and guests!
As a niche, it's an open opportunity to work on the local information, engage with dog lovers, be creative with media and more.
New listing site – Get on board early
We have good reason to. We know that this is an important subject and as a marketplace builder for hundreds of businesses, Rentivo is developing a very focused platform that also follows your requests for open communication protocols and allows both guests and owners to stipulate their needs. Our listing site survey was clear on this point!
If you would like to be involved simply add your name, website and if you use a PMS which one it is. We aim to make this simple, cost-effective and personal between you and the guest.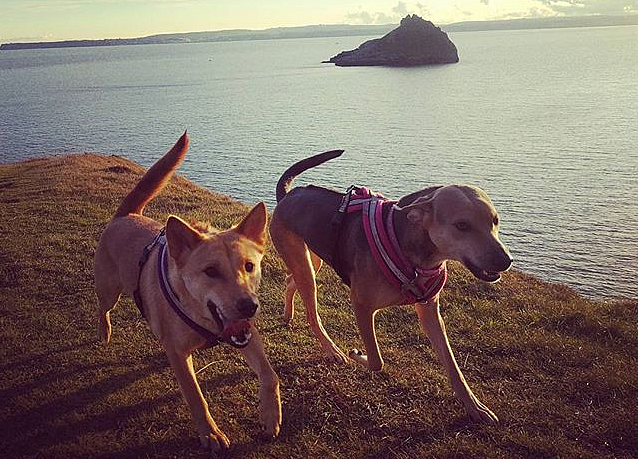 Comments