It's hard to research listing website independence for longer than a few minutes without running into a myriad of acronyms like SEO, PPC, SEM and more. As a vacation rental owner and marketer, you've got a lot going on to running your business and digital marketing flash cards don't come with most rental homes.
Today, I'm here to give you a crash course on the various digital marketing channels for vacation rental owners and marketers. After reading this post, you'll have a fantastic understanding of the benefits and drawbacks of each channel or source of traffic, where to get started with some reading resources and how to best create a plan of attack for improving your digital marketing.
Getting Started (What You'll Need)
Before we start to dive into each online marketing channel, it's imperative that you understand that engaging with online marketing is not a day one activity for your vacation rental business. Tactically, you'll want to have a few things in place, or beginning with various online marketing channels is likely going to be a waste of time. Don't put the cart before the horse — it's critical to get the foundation laid down (thanks to Matt Landau for this visualization) before moving forward.
Here's what I am assuming you already have in place before engaging with each of these various digital marketing channels:
Your own branding including a logo.
A dedicated website (on your own domain) that can at least accept inquiry forms or (ideally) online bookings.
Optimized "touch points" for your booking process – photography, your own email domain, contracts and data entry processes.
Basic profiles setup like Facebook and a Google Business listing.
Making it all work happens once you have the pieces in place — it's difficult to drive traffic to your website if it doesn't yet exist. If not, you can use Rentivo's web builder, online payment & booking system to get started.
The Do-It-All Marketing Channel: Email Marketing
Dictionary Definition: Email marketing is a way to reach consumers directly via electronic mail. Unlike spam, direct email marketing reaches those interested in your business' area of expertise.
Email marketing remains the easiest to use and most direct form of digital marketing you can engage in. Think about your own email inbox for a moment: it's likely full of promotional offers that are well-designed masterpieces full of fancy images and graphics. You're probably thinking that is probably performed by a whizz-bang art major that can code in her sleep, right?
Not always.
Getting started in email marketing is pretty simple. With software like Mailchimp and Vero, elements that used to be really hard (email design and automation) and now easier than ever.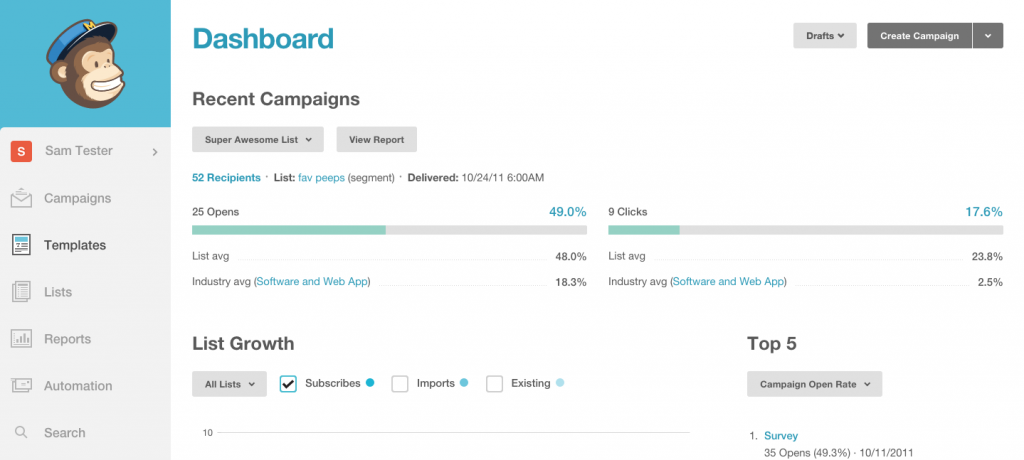 Your email marketing has a pretty easy way to get off the ground and into sending mode: start collecting email addresses! Using your inquiries that are being generated by your rent-by-owner website listings, past guests and of course your own website, start to collect them into a .csv file which you can easily upload into any email marketing software provider. Creating an email list could be even as simple as uploading every email address you have dealt with in the past year into a Google Sheet which you can easily export the data.
Email marketing has a few unique benefits making in very attractive for the vacation rental owner/marketer.
You Own Email Addresses
Well, you own the right to send email messages. If a guest has done business with you or reached out to inquire about your rentals, you're able to send promotional messages to that guest. Of course, follow all laws (especially the CAN-SPAM act) and respect the inbox of the guest you're sending messages to.
But, the list is yours — VRBO can't change their rules and go and delete email addresses you've collected over the past few years. Your listing could get deleted tomorrow but your email list is still yours to send whenever you'd like to announce a special or fill open weeks.
It's Very Inexpensive
Email marketing software and your time are the only big expenses with collecting email addresses. All in, you'll only spend probably $50/month or less on email marketing software and perhaps 2-3 hours per month to send a promotional message to your guests. Considering that you're reaching a hyper-targeted list of hundreds or even thousands of potential guests, it's hard to beat the ROI of email marketing.
Trackable & Testable
Without any of your guests knowing, you can run email marketing experiments like testing subject lines, email content, copy and more to see what drives the most clicks. Every major email marketing provider is able to track interactions like clicks, opens and unsubscribes easily. Even with a list size of 500 guests, you'll be able to see how you're performing over time: are you besting your stats of open rates, clicks and bookings?
Use Google Analytics to see how many visitors are going to your website from each email and how they interact: what pages to do they look at, what homes do they view and do they book or inquire?
Traffic On Demand: Pay-Per-Click Advertising
Dictionary Definition: PPC stands for pay-per-click, a model of internet marketing in which advertisers pay a fee each time one of their ads is clicked. Essentially, it's a way of buying visits to your site, rather than attempting to "earn" those visits organically. Search engine advertising is one of the most popular forms of PPC. It allows advertisers to bid for ad placement in a search engine's sponsored links when someone searches on a keyword that is related to their business offering.
PPC is one of the best online marketing channels for direct, measurable website traffic. Based on a daily budget, you can get traffic on the major search engines (Google, Bing, Yahoo!) by paying for advertising in search results. When a potential guest searches for portland vacation rentals, your ad can show up on the front page of search engines (at the top or bottom of search results) and you'll pay every time it's clicked.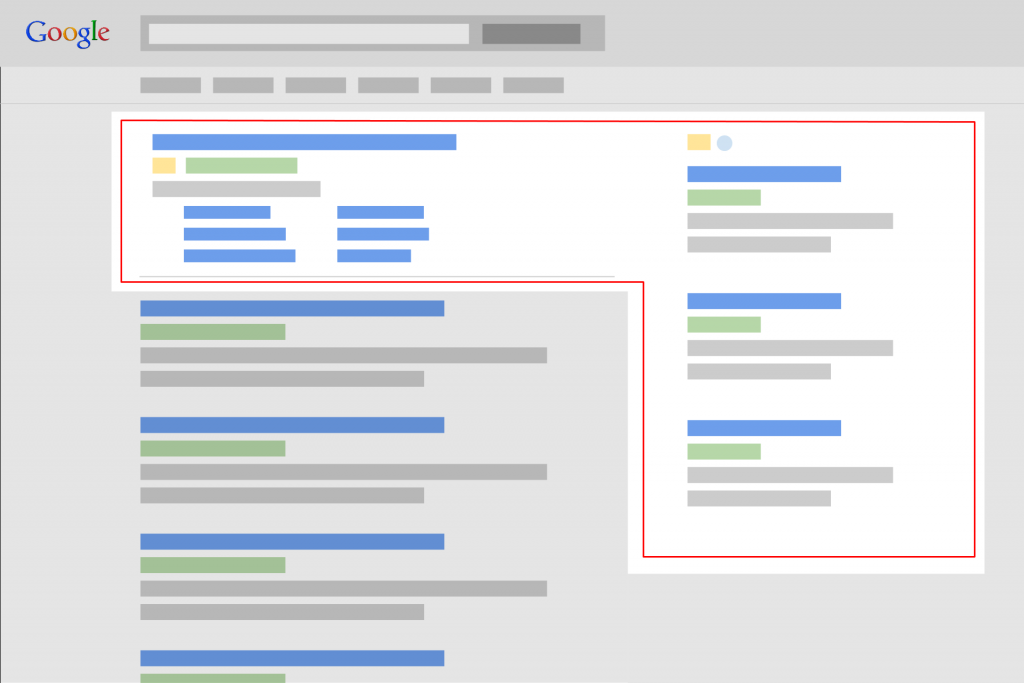 Getting started with PPC advertising is pretty simple, but be thoughtful: reading a bit about how the ad platform works before getting started is a huge plus. I've compiled a quick-start guide on Bing Ads for vacation rental marketers on my blog to help you get started on that platform. I've also covered how to get started with vacation rental PPC advertising with an in-depth guide as well.
[mailmunch-form id="193298″]
PPC has it's own set of benefits for your marketing needs — let's check them out.
Complete Budget And Timing Control
The best part about PPC advertising for vacation rental companies is how flexible it is: you can schedule ads to run only during your peak booking seasons, turn ads off during the shoulder season and pay only what you want to per click. Compared to the typical yearly-commitment that is needed from HomeAway, PPC is like the speed dating of online marketing.
Helpful Tip: Know Your Match Types
Before diving in and setting up a campaign, you'll want to research and do some keyword research to make sure you're bidding on keywords your guests look for. But, make sure to know about each match type of keywords. If you're just starting out, I recommend sticking with exact match keywords and small ad groups to test your results.
Hubspot have a great article to get you started with Google PPC (Adwords), check it out. Please note, you will have to download the guide using your email address but I guarantee it's worth it.
Long-term Growth: Search Engine Optimization (SEO)
By far the most common questions I seem to get about online marketing relate to SEO. I feel this comes from the murky nature of how SEO works: there are lists of best practices and thousands of articles telling you how to do SEO.
SEO stands for "search engine optimization." It is the process of getting traffic from the "free," "organic," "editorial" or "natural" search results on search engines.
The reason why so many vacation rental managers want to rank high in Google is simple: lots of unpaid traffic that's very targeted.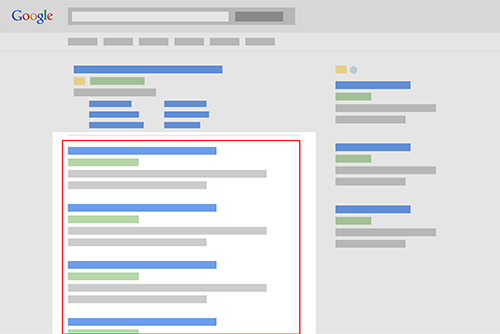 The market of SEO for vacation rental managers isn't simple to crack into however: it often takes many months or years of a solid SEO campaign to see top-rankings and no SEO can guarantee rankings (myself included).
However, if you want to grow and generate thousands of visitors from Google, a SEO campaign can make that happen. Let's go over the pros and cons of SEO as a marketing channel for vacation rental marketing.
Lots Of Unpaid Traffic
Google can send tens of thousands of visitors to your website. If you rank well for your area for commonly searched keywords like AREA NAME vacation rentals or things to do in AREA NAME, the traffic floodgates open.
Over time, as you add content and other pages like custom search pages to your vacation rental website, this can snowball into thousands of dollars of bookings.
Establish A Valuable Website Brand
I've been involved in a few mergers and vacation rental domain sales before: organic rankings matter. Anyone evaluating your business will take a look at your website analytics and if you have lots of organic traffic pouring in, your rental business is worth more. For many of the vacation rental agencies I work with, Google traffic is a selling tactic to gain new owners: savvy owners looking for a rental agency will look on Google to see how you rank.
It's common that an owner that may trust your property management company will be researching your company online to see how you market and advertise your rentals.
You'll Need Lots Of Websites To Vouch For You
Now, as we talked about previously, ranking well in Google takes time. While SEO strategy is a post for another day, the short reason why is that Google loves high-authority websites. What is a high-authority website? One with lots of other websites linking to it.
Now, this is very easy to mistake so read carefully.
You cannot fake these high-value links over the long term. You used to be able to — Google would reward websites with spammy links because they had a lot of them. Not any longer!
Building website authority through link building is the key to be able to rank high in search results. It's not the only factor, but it's a critical piece. This is time consuming but is worth the effort!
Resources on good quality link building tactics: Backlinko, Point Blank SEO and SEO Travel.
Engaging Brand Building: Social Media Marketing
Last up in our high-level coverage of digital marketing channels is social media marketing. Typically vacation rental owners and managers are more familiar with social media platforms like Facebook, Twitter, Pinterest and Instagram because they use them personally. As a result, you have a bit of a head start compared to learning about Google AdWords or SEO.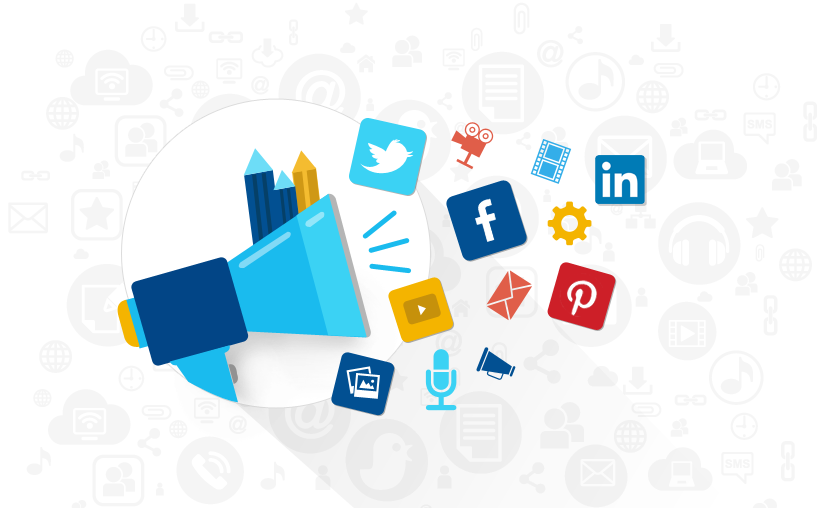 Common Social Media Platforms
Facebook
Facebook can be a great traffic generation tool for your vacation rental business both organically and with ads. You can stay connected with your guests year round long after their stay has concluded with fun and share-worthy posts.
Pinterest
As a method for generating lots of traffic, you should not overlook Pinterest. Lots of Pinterest posts are very visual, so high-quality photos are a must. To get started, check out this guide from Nancy at Anna Maria Island Home Rental on VRMB.com.
Instagram
Just as Pinterest is a great visual marketing channel, so is Instagram. With a younger audience that spans both males and females, Instagram can build your following and authority with lots of hashtags, likes and shares. For more on Instagram as a marketing channel, read this post from Thibault on how he uses Instagram to collect email addresses.
Twitter
Last on purpose, Twitter does have it's place in the social marketing channel, but I've seen limited success with Twitter and vacation rentals. You can use Twitter to build your personal brand or that of your vacation rental company. Check out this article from Heather Bayer on how she used Twitter to get high-quality press mentions for her rental agency.
The Advanced Class: Content Marketing
Beyond one particular marketing channel but often looped in, content marketing is the final stop on our tour today.
Content marketing means creating and sharing valuable free content to attract and convert prospects into customers, and customers into repeat buyers.
For our purposes, I like to swap in guests for customers.
Simply put, a content marketing strategy can span all of the above marketing channels to get guests to come back again and again.
Examples of content marketing assets in the vacation rental industry are not easy to find, but the team at SmokyMountains.com is doing a fantastic job. With travel guides, hiking maps and tools like foliage maps, SmokysMountains.com has been able to get their content shared on large media outlets like Mashable and Lifehacker.
Content marketing can drive more traffic and website visitors that will return again and again — you owe it to yourself to research great content about your destination.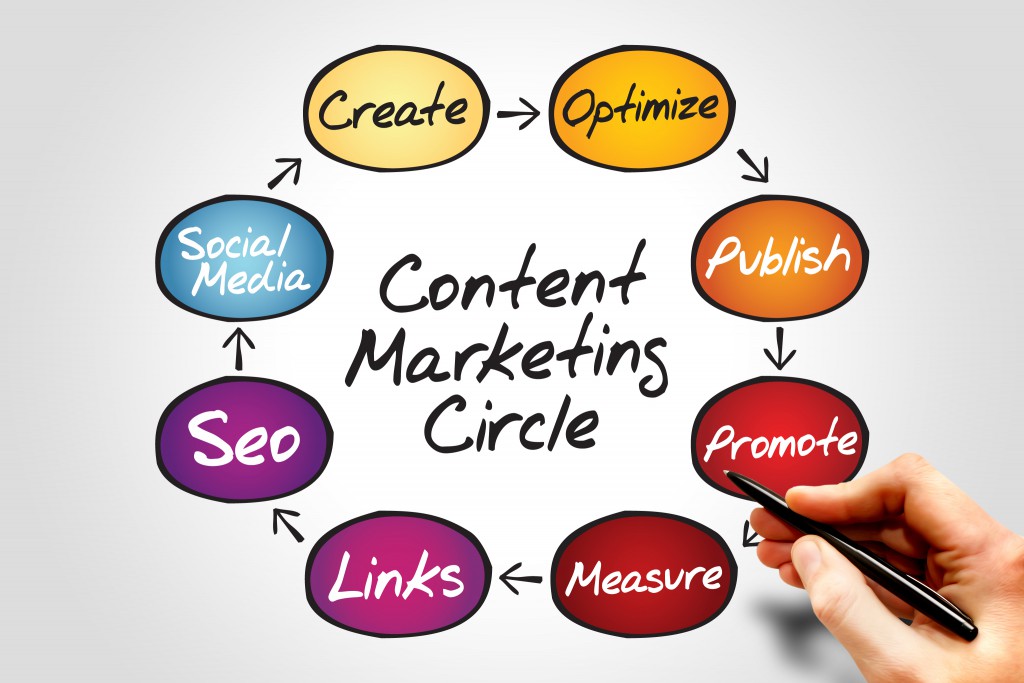 Next Steps For You
We've covered a lot — now it's time for you to take action. If you've wanted to get started on a new digital marketing strategy, start with email marketing and collect all of your emails into a software provider like Mailchimp. Then, target those emails with your current specials with our Google Ads and send them to your website. Work on a content strategy by researching keywords and rank well in Google with blog posts.
Have questions? Unsure how to get started for your rental business? Want to talk? Contact me here and a very sincere thanks to Rentivo for letting me share with you!
[starbox]
Comments