2018 is coming in a few days and with this all manner of promises and potential. A new start, a chance to rethink, change, focus and plough new furrows with New Year's resolutions.
Many of you will have watched popular movies in the last week, many Xmas ones and others that just keep re-running, again and again.
This gave us food for thought and add some fun to the start of a new year. Films carry messages and we have used these to illustrate some of the predictions for 2018.
Prediction 1: It's going to be a rollercoaster
Film: The Polar Express
With Tom Hanks playing several roles in this great animated movie, there are some great lines and this one sums up the whole VR business and is a good place to start 2018. It's going to be another rollercoaster.
Well, considering that we have lost communication with the engineer, and are standing totally exposed on the front of the locomotive, and the train seems to be accelerating, uncontrollably, not to mention that we are headed to Glacier Gulch, which just happens to be the steepest downhill grade in the world, I suggest we all hold on… TIGHTLY!
Say no more!
Prediction 2: More consolidation and acquisition
Film: Love Actually
A truly clever and emotive film.
Press Conference Reporter: Mr. President, has it been a good visit?

The President: Very satisfactory indeed. We got what we came for, and our special relationship is still very special.

Press Conference Reporter: Prime Minister?

UK Prime Minister: I love that word "relationship." Covers all manner of sins, doesn't it? I fear that this has become a bad relationship; a relationship based on the President taking exactly what he wants and casually ignoring all those things that really matter……
As we know the large businesses say/think are doing all the small businesses a favor. It has not been seen this way for many small businesses over the last few years and this will continue throughout 2018.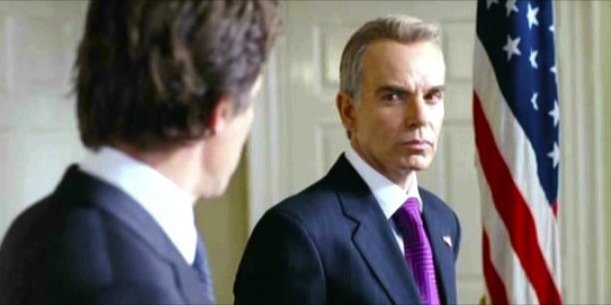 To challenge this, expect increased consolidation and acquisition of smaller rental businesses as they struggle to re-invest, which in turn will add to owners individual competition from these larger growing management companies. Managers observable inventory on OTA's will continue to rise on OTA search and grow a further 10% listed in the key destinations.
Conversely, to make life more difficult for the independently minded:
Is 2018 a year for the Airbnb IPO? Probably not, but expect them to acquire and expand laterally on accommodation. 4m could become 5m with small hotels or B&B's.
Will TripAdvisor be a target, it's looking more likely? The big could get bigger!
Prediction 3: Expect an increase in OTA fees and a long tail property crisis
Film: Independence Day
Marty Gilbert: A countdown… wait, a countdown to what David?

David Levinson: It's like in chess: First, you strategically position your pieces and when the timing is right you strike. They're using this signal to synchronize their efforts and in 5 hours the countdown will be over.

Marty Gilbert: And then what?

David Levinson: Checkmate.

Marty Gilbert: Oh, my God. I gotta call my brother, my housekeeper, my lawyer. Nah, forget my lawyer.
To keep at the top of the search game, brand development and expansion costs money, fresh capital or re-investment.  This can only come from guests and suppliers and increased profits.

Snipping a little at both ends can increase income substantially. The balance between supply and demand will affect this amount. Dynamic pricing will be used more often as the long tail of supply (think being on page 20) many people will need to do something to be seen and the instant book scenario becomes almost compulsory.
At the time of writing, there are literally hundreds of full homes available in major cities on lots of OTAs  for a few days over New Year. Oversupply is evident in many places and hence regional destinations may be better long-term second home investments now with the added pressures to city accommodation, such as Paris and London.
Prediction 4: More collaboration and networking
Film: White Christmas
"Phil Davis: [about Bob's idea to help the General] I think it's ridiculous, impossible, and insane!

Bob Wallace: Anything else?

Phil Davis: Yes, I wish I'd thought of it first.
There are businesses sprouting up everywhere that are playing to the inventory suppliers demands for increased controls. Becoming a global player is prohibitively expensive for small businesses, but niches and new models are on the rise. As with Phil and Bob helping out their old General, we will see a rise in this market as it fragments and new opportunities arise.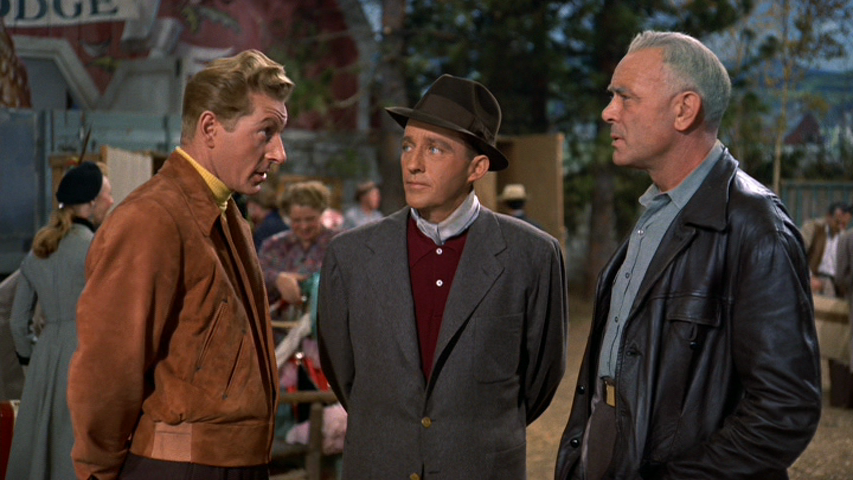 Think "Vacation Soup", going live January 1st, 2018, where private efforts made to increase opportunity and blended to a platform that grows organically as a collective.

Rentivo launched "Love Cottages" earlier this year and is gaining good ground. A collective of managers who wish to receive direct bookings and inquiries to their own systems from a single marketplace based on cooperation.
Prediction 5: A truce
Film: Joyeux Noel (Merry Christmas)
We were talking about a cease fire, for Christmas Eve. What do you think? The outcome of this war wont be decided tonight. I don't think anyone would criticize us for laying down our riffles on Christmas Eve.
On Christmas Eve of 1914, opposing soldiers put down their weapons to exchange chocolate, cigarettes and heartfelt Christmas wishes. This semi-true story seems to reflect in each of the conferences we attend.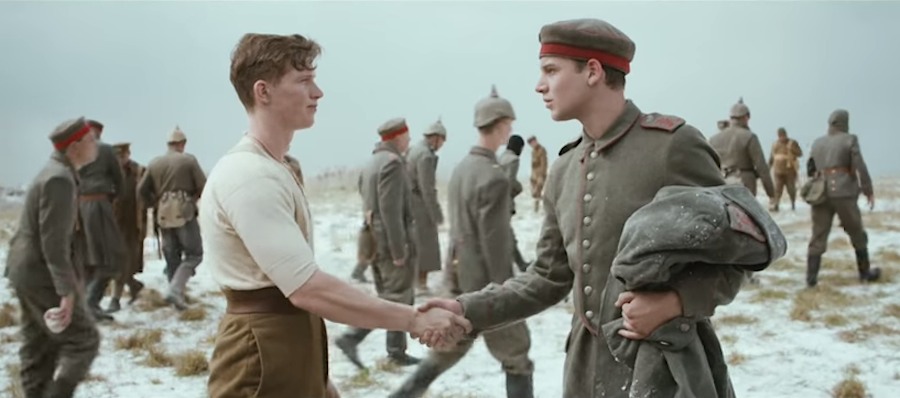 There are two opposing forces both with their own ambitions in the VR industry. As individuals the engagements are enjoyable and informative, then its back to the trenches.  Expect more PR,  more conferences, more newswires, new VR news channels and through this, marketplace propaganda to engage with owners and managers and guests. Do not expect any change in business direction, however.
Prediction 6: Tech & more Tech!
Film: 2001: A Space Odyssey
 1968 'The 9000 series is the most reliable computer ever made. We are all foolproof and incapable of error.' So says HAL in Stanley Kubrick and Arthur C Clarke's visionary epic.
Technology will power ahead and data integration will become more demanding and frequent. With Amazon Echo and Google Home (are they always listening?) becoming a standard feature in peoples homes and offices, more applications will be added.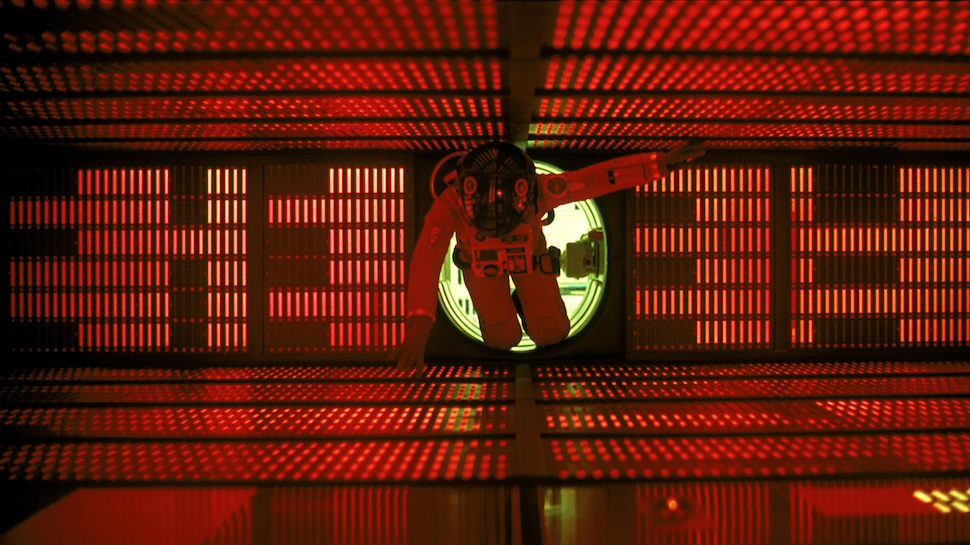 Not terribly useful as yet, this is still the early days of real voice usage. We can expect the corporations to quickly develop voice booking services based on their data silos. We saw Kayak and Amazon Echo make hotel booking available in July this year.
Also, expect to see some tech investments under serious pressure, with OTA's looking at providing PMS business to owners, channel management fighting to supply the few big OTA's, managers requiring increased systems flexibility AND greater integrations to data and hardware. A nightmare year for many!
Door locks, lighting, heating, monitoring etc, in fact, all you see in these futuristic films is here and will become connected systems. Guests will come to expect these things to be the norm within a few years.
Prediction 7: Artifical Intelligence is here, almost
Film: Her
Samantha: You know, I actually used to be so worried about not having a body, but now I truly love it. I'm growing in a way that I couldn't if I had a physical form. I mean, I'm not limited – I can be anywhere and everywhere simultaneously. I'm not tethered to time and space in the way that I would be if I was stuck inside a body that's inevitably going to die.

Paul: …Yikes.
Quite a scary concept, but with all the discussions on how this will affect our lives, expect to see AI combined with data silos, voice search, social profiling and learning about you, your family, your whole life.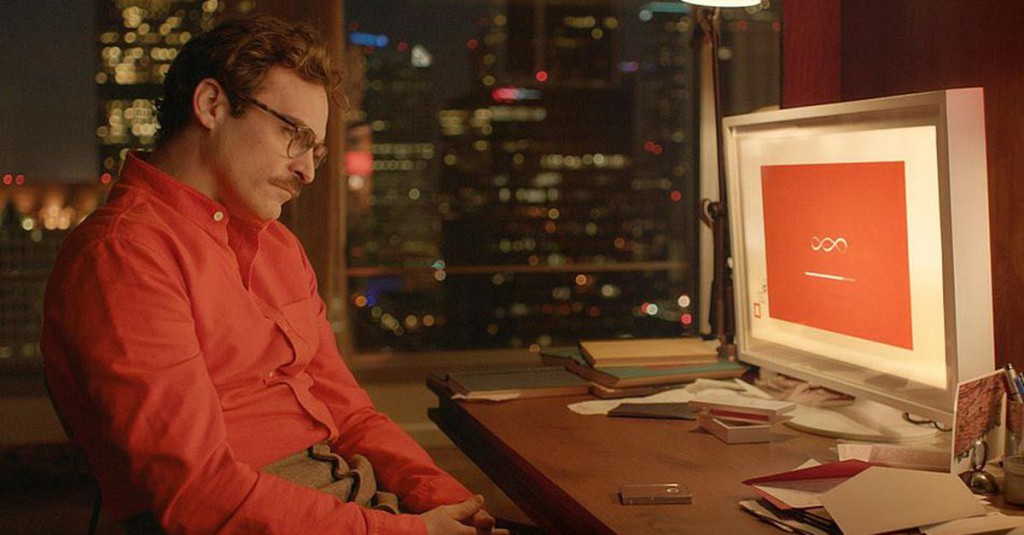 Hook that into extracting a few more bucks from your pocket and you may wish to disconnect from the net forever.  2018 will be a development year and we will see strenuous efforts to engage the technology and test the market. Humans are quite complex creatures and this will need a couple more years to become part of your lives, but its coming!
Prediction 8: Blockchain is coming
Film: Robin Hood (1991)
Azeem: English! English! Behold, Azeem Edin Bashir Al Bakir. I am not one of you, but I fight! I fight with Robin Hood. I fight against a tyrant who holds you under his boot! If you would be free men, then you must fight! Join us now, join Robin Hood!
You have to love this film's quotes, they are truly memorable, but despite this particular overboard quote, technology is again changing the face of our world.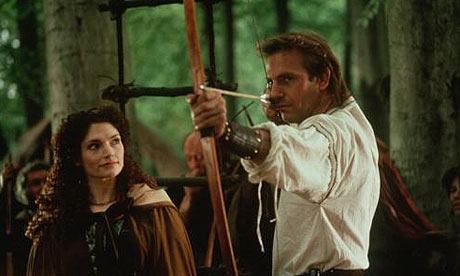 Millions of words have been spoken this year about Blockchain and cryptocurrencies and as a partner to Bee Token, we are addressing all our clients requests to offer them a good reach of marketing and administration opportunities. Some see this as a Robin Hood moment.
Two businesses to watch are BeeToken in the accommodation sector (we will follow up with more details via our mailing list, make sure you are signed up below, if not already). The second one is The Winding Tree with a more generic approach to travel with a focus on airlines.
Combine AI, voice search, and Blockchain and we will see a technology revolution that also controls hardware. This is the future course of the next 5 years.
HAPPY NEW YEAR!
Comments